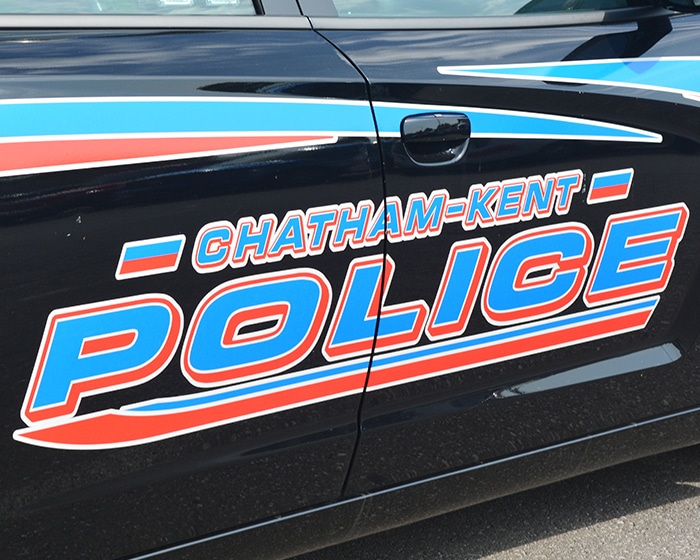 47 mission sheets of plywood
Sometime last month, someone stole 47 sheets of plywood from a construction site on Dundee Drive near Braemar Boulevard.
Total value of the theft has been estimated at $4,000.
Anyone with information is asked to contact Const. Sommer Phenix at sommer.phenix@chatham-kent.ca or 519-436-6600 ext. 87254. Anonymous callers may call Crime Stoppers at 1-800-222-TIPS (8477) and may be eligible for a cash reward.
Bent fenders
Yesterday morning, Chatham-Kent police responded to a three-vehicle collision on St. Clair Street between Ellis Street and Maryknoll Road in Chatham.
No one was injured.
Total damage was estimated at $40,000.
An 83-year-old Chatham woman was charged with careless driving.
—
Yesterday afternoon, police responded to a two-vehicle collision on Foster Street between Park Street and Scane Street in Chatham.
No one was injured.
Total damage was estimated at $2,000.
A 58-year-old Chatham man was charged with failing to yield from private driveway.
Ice may be unstable
The Chatham-Kent Police Service would like to remind citizens to use caution near any body of water that appears frozen. Fluctuating temperatures may cause the ice to be unstable.
Do not go out on the ice alone.
Ensure that you are prepared, should an emergency arise. Have communication device and safety equipment.
Use caution at all times and stay close to shore.
Remember that changing water and weather conditions can make what was strong ice much thinner and weaker. For more winter ice safety tips, see https://rb.gy/nz8c9k