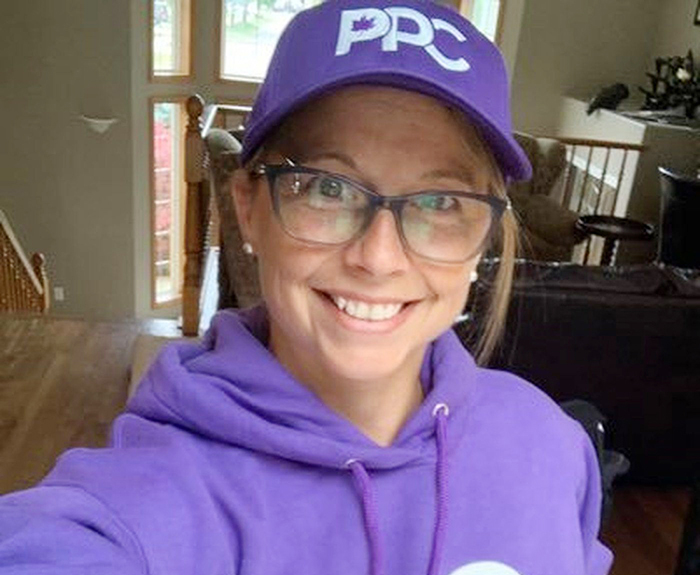 Former Chatham-Kent–Leamington federal PPC candidate and her two children have COVID-19.
In a social media video post, Liz Vallee confirmed she and her son and daughter have the illness.
She said did the video in response to other social media posts.
"Unfortunately, someone took it upon themselves to release inaccurate information about my 10-year-old daughter on a public social media forum," she said in her Facebook video. "On Sat., Sept. 18, our 10-year-old daughter made us aware that she was a bit stuffed up and was coughing and sneezing. Our daughter routinely has signs of seasonal allergies and we believed her symptoms were consistent with those allergies."
Four days later, her son showed symptoms of COVID-19.
"On Wed., Sept. 22, our son woke up with a sore throat. He doesn't typically show signs of allergies. That raised alarm bells," Vallee said. "We were able to acquire rapid antigen tests that evening and tested the entire family. Unfortunately, our son and daughter tested positive for COVID-19, while myself and my husband both tested negative. We contacted Public Health the following morning."
Vallee said CK Public Health officials moved quickly and "took appropriate precautions" with any individuals Vallee's children had been in contact with.
She added follow-up COVID-19 tests with Public Health Sept. 25 confirmed the positives with the children.
In the meantime, Vallee said she started feeling unwell with what she described as mild COVID-19 symptoms on Sept. 24. She said she got tested again Sept. 26.
At that time, she tested positive.
"I have not been outside of the home or had contact with anyone since Tues., Sept. 21," Vallee said. "No members of the public or the campaign team were exposed during the campaign period."
However, Election Night was Sept. 20, a day prior.
Jeff Moco, spokesperson with CK Public Health, said the organization does not comment on specific cases for privacy reasons.
"Our case and contact management team treats all cases and contacts using the same investigation processes in tracing, testing and isolating all those that are impacted, where we give individuals specific directions to follow based on the circumstances at hand," he said in an e-mail to The Voice.
Vallee said both of her children seem to be well on the way to recovery.
She added the experience has left her with a message to the masses.
"Please be kind to each other. My family, unlike myself, is not involved in politics. They should not have to worry about their private medical information being released," Vallee said. "When other members of our community see the negativity and hate directed against those who contracted the illness it only creates significant hesitation to go and get tested. They may be more apt to hide the symptoms."