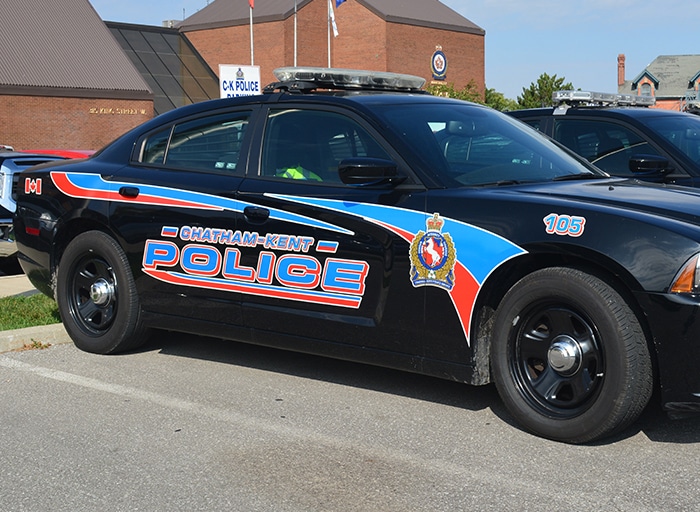 Youth faces assault charges
On Monday night around 6 p.m., Chatham-Kent police responded to a disturbance on Cecile Avenue between two youths known to each other.
The victim, a 14-year-old Chatham youth, sustained injuries, but did not require medical attention.
A 14-year-old Chatham youth was arrested and charged with assault.
Windows broken at school
Sometime over the weekend, someone damaged two windows at Victor Lauriston Public School on Alexandra Avenue.
Anyone with information is asked to contact Cadet Jordan Tone at jordant@chatham-kent.ca or 519-436-6600 ext. 222. Anonymous callers may call Crime Stoppers at 1-800-222-TIPS (8477) and may be eligible for a cash reward.
Plate problems
Around 3:30 a.m. Tuesday morning, a Chatham-Kent police officer on general patrol observed a vehicle travelling on Lacroix Street in Chatham.
A check of the license plates revealed that they were not registered to the vehicle.
The officer initiated a traffic stop, and a 53-year-old Chatham man was charged with using plates not authorized for the vehicle.
The license plates were seized and the vehicle was towed from the scene.
Stop at crosswalks
Yesterday morning, members of the Traffic Unit monitored the crosswalk on Michener Road in Chatham for speeding offences and to ensure the safety of children walking to school.
One person was stopped and charged with failing to stop at the crossover.