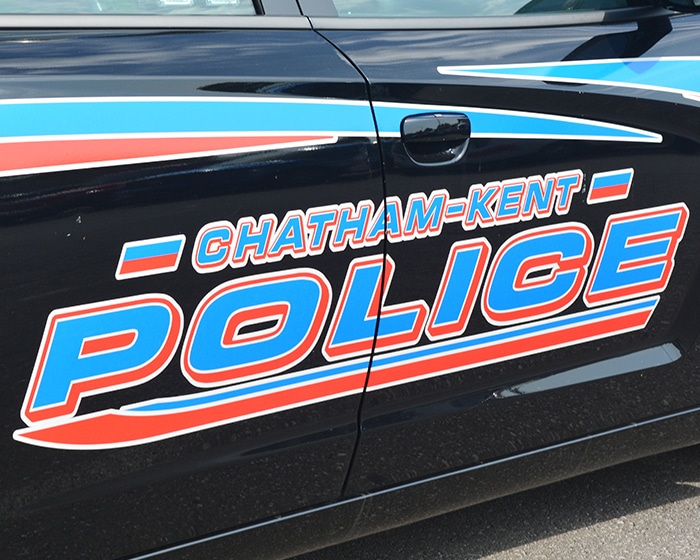 Woman freaks out, charged
A Dresden woman has to answer to charges after Chatham-Kent police say she went ballistic Wednesday.
Yesterday morning, Chatham-Kent police responded to a domestic disturbance in Dresden.
Through investigation, police learned that a verbal argument between the couple resulted in the woman smashing items in the home.
As the man left the residence, the woman followed him and rear-ended his truck with her van.
The woman continued to follow the man and hit his truck several times, causing her air bags to deploy.
As the woman was placed under arrest, she failed to comply with the officers and resisted.
A 47-year-old Dresden woman was taken into custody and charged with dangerous operation of a motor vehicle and resist arrest.
Boat motor stolen
Sometime late Tuesday night or early Wednesday morning, someone stole a black Mercury 8-hp outboard motor from a 2002 Crown Line bow rider, that was parked at a residence on Albert Street in Wallaceburg.
Total value of the theft has been estimated at $4,000.
Anyone with information is asked to contact Const. Dave Bakker at davidb@chatham-kent.ca or 519-436-6600 ext. 222. Anonymous callers may call Crime Stoppers at 1-800-222-TIPS (8477) and may be eligible for a cash reward.
Comments
comments