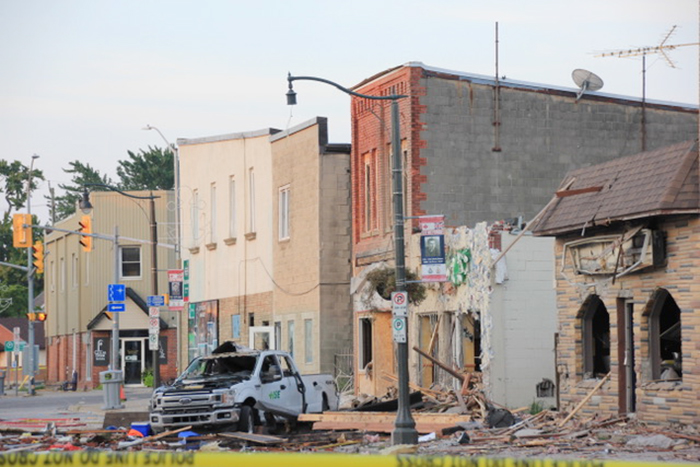 A day after the premier traipsed through Wheatley to survey the situation, residents of the community will have a chance to log in for an online update from the municipality.
The update will take place via Chatham-Kent's Facebook page and YouTube channel, starting at 10 a.m. on Saturday.
That's nearly a month after an explosion ripped through the downtown.
Questions submitted by residents onscreen will be directed to members of a panel including municipal officials and others.
Questions may be submitted in advance via e-mail to CKcommunications@chatham-kent.ca up to two hours before the event.
Chatham-Kent Mayor Darrin Canniff, West Kent councillors Melissa Harrigan and Mark Authier, CAO Don Shropshire and Jennifer Barton, who is Assistant Deputy Minister of the Ministry of Northern Development, Mines, Natural Resources and Forestry, are among those participating.
Shropshire said the first meeting online meeting, held Sept. 4, had more than 300 people participating.
"Obviously we do not have an answer to every question, but we want to make ourselves available as much as we can," he said in a media release. "COVID regulations limit public gatherings so we're doing the next best thing."