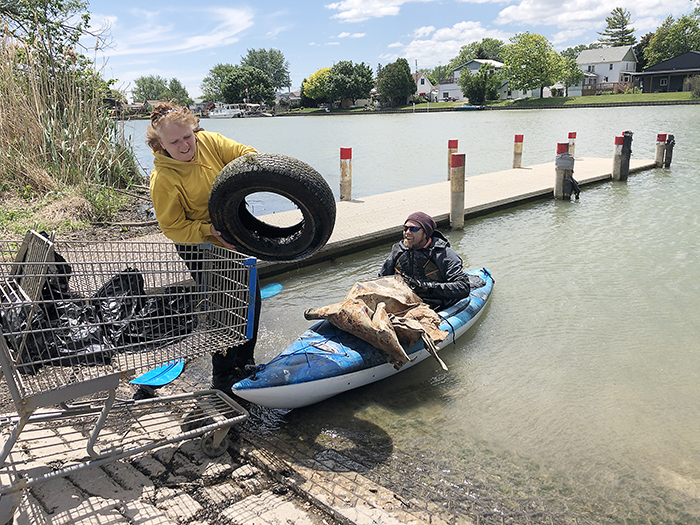 Canoe and kayak enthusiasts will be taking to the water in Chatham Sept. 25 in an effort to clean up the shorelines of the Thames River and McGregor Creek.
Organizers said registration for the CK Paddle & Clean event is mandatory and can be done through Eventbrite.
The maximum number of participants for the event is capped at 75 people. Volunteers are also welcome to participate on foot along the shoreline.
All participants must wear a personal floatation device and have proper canoe or kayak safety gear, according to organizers.
You are encouraged to bring your own reusable water bottle and a lunch if you plan on staying for the day. Bring your own gloves and have a mask handy just in case.
Volunteers from the Rotary Club of Chatham Sunrise will help check participants in at the Thames Grove Conservation Area at 34 Kingsway Dr. in Chatham.
At check in, participants will receive garbage collection bags. Once you've filled your bag, return to the Thames Grove launch area to throw out the trash. Garbage and recycling bins will be on site.
As participants finish for their day, they will receive a locally made hemp fabric T-shirt.
As well, participants can detail where they collected the litter, as well as examine displays on the Imagine McGregor project underway by the Lower Thames Valley Conservation Authority.
Whoever collects the most litter individually will earn a free 2022 LTVCA Conservation Area parking pass.
There is a team challenge as well. The business team that collects the most litter will earn a free, full-page ad in the 2022 LTVCA Conservation Area Guidebook, as well as each individual participant will receive a 2022 LTVCA Conservation Area parking pass.
All current, local COVID-19 health guidelines will be adhered to at this event.
To register, visit:
https://www.eventbrite.ca/e/ck-paddle-clean-registration-168764159143