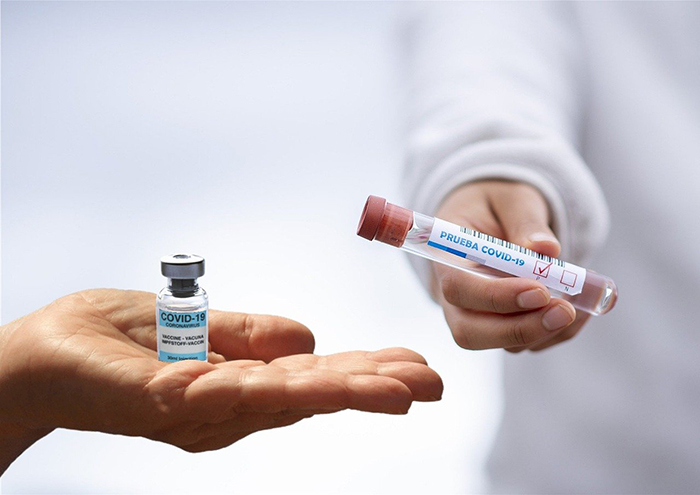 It's the Two-Dose Summer in Chatham-Kent.
Yet how is it so many people still aren't vaccinated against COVID-19?
On Monday, CK Public Health reported eight new COVID-19 cases locally from over the weekend.
All eight people infected, officials said, had not been vaccinated.
That's pretty compelling evidence to get protected.
Yes, there are cases of people still getting COVID-19 after being double vaccinated. It has happened. But it is extremely rare.
But here in Canada, such instances, called "breakthrough infections," occur at the rate of about two in every 10,000 people who have been fully vaccinated, according to Public Health Ontario.
Shall we remind you that over the weekend eight unvaccinated individuals contracted COVID-19 locally against zero vaccinated people?
Furthermore, if you are vaccinated and do suffer a "breakthrough infection," chances are your case will be mild, according to Canadian data.
As of Monday, 76 per cent of C-K adults had been jabbed, with 66 per cent receiving a second dose as well. Decent numbers, but we can do better.
First-time vaccinations are down to about 10 per cent of those who are showing up to get jabbed; leaving 90 per cent arriving for the complete vaccination. That means the number of unvaccinated individuals is now very slow to decline locally. The unsure, the hesitant and the outright anti-vaxxers remain.
Again, we point to the fact our weekend uptick in active cases as all being tied to unvaccinated individuals.
Notice a trend here?
On top of this, CK Public Health officials expect all the new cases are likely of the highly contagious Delta variant. Yes, this is an assumption, but this strain has quickly spread.
So, to review, new COVID-19 cases, of the Delta variant, were reported in only unvaccinated individuals from the weekend. First-dose vaccinations have slowed down.
That's not a good combination.
This despite the fact the mass immunization clinic at the Bradley Centre is open for walk ins now for first and second doses, and pop-up vaccination clinics are being provided in outlying communities.
If you want a shot, there is no reason not to get one. For anyone with an appointment, it's about 30 minutes of your time.
Stop being hesitant.
As for the anti-vaxxers out there, we realize this commentary will have no appeal to you. Nothing we can say will change your mind. There are plenty of other interesting items in this week's Chatham Voice for you.
Comments
comments