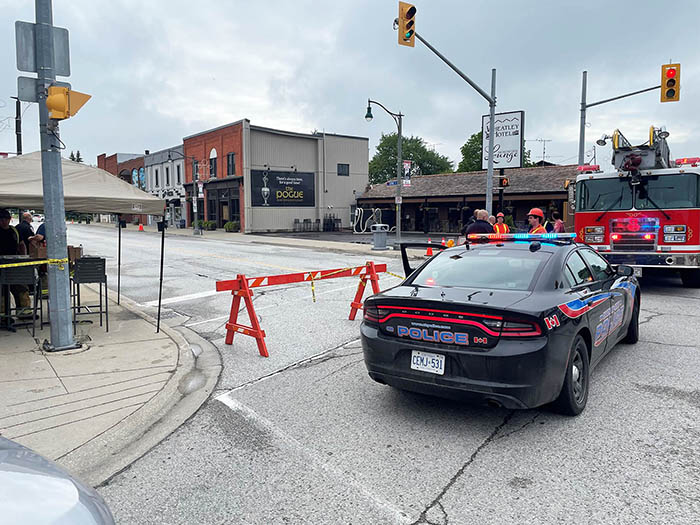 The state of emergency in Wheatley declared in response to a random hydrogen sulphide leak is over.
Chatham-Kent officials made the announcement Friday as no new gas leaks have been detected despite around-the-clock surveillance and testing since June 4.
According to municipal CEO Don Shropshire, it's hoped the accompanying evacuation order can be lifted soon, allowing people to return to their homes and businesses.
All told, 27 people were displaced because of the leak discovered in the basement of a restaurant on Erie Street North. Ten surrounding businesses were either evacuated or without hydro as well.
Four of the families displaced have been under the care of the Municipality of Chatham-Kent, while others opted to stay with family or friends.
According to Shropshire, Chatham-Kent officials have worked closely with the province's hazardous materials team throughout the incident, as well as a private testing company.
Three firefighters and one Chatham-Kent police officer have been stationed at the scene for the duration of the emergency order.
The owner of The Pogue Irish Pub at 15 Erie Street, who reported the gas bubbling from a drain, discovered the original leak June 2.
The source of the leak remains a mystery, but common sources are water wells and abandoned gas wells.
Hydrogen sulphide emissions are also known to occur naturally.
Citizens are reminded that if they smell gas – hydrogen sulphide smells like rotten eggs ­– to notify authorities immediately as the gas is toxic and flammable.