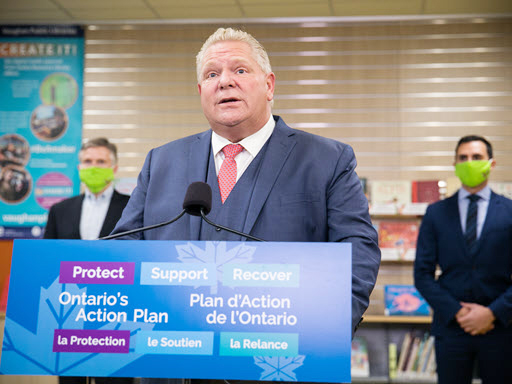 What a difference a year makes. Ontario Premier Doug Ford earned high praise in the early going for navigating the province through the COVID-19 pandemic. It seemed he was an expert pandemic rally driver.
Oh how times have changed. These days, he's fishtailing all over the place. One wonders if his ever-changing habits will spray more pandemic gravel in the faces of residents in municipalities such as Chatham-Kent.
He clutched at the emergency brake earlier this month, careening down the pandemic highway, then spun the wheel by ordering everyone to stay at home regardless of active COVID case numbers in their regions. The Greater Toronto Area numbers, as well those in as places such as Ottawa, climbed, but residents in other municipalities seemed to have social distancing, hand washing and mask wearing more or less ingrained in their everyday habits.
Yet we are all penalized for the hot spots.
On top of that, Ford out and out panicked late last week, initially giving police broad measures to randomly stop people out walking, or driving in vehicles, to check their addresses and to see if they are complying with COVID restrictions.
Talk about playing into the hands of the conspiracy theorists.
Police services across the province balked at the idea of such Draconian tactics. Here in Chatham-Kent, our police service urges everyone to follow the rules and stressed its officers will not be doing random stops.
Kudos to police services across the province for using cooler heads.
What will Ford do in terms of potentially prioritizing vaccines to cool the rising case counts in hot spots, which happen to be vote rich? Will he divert vaccines from places such as Chatham-Kent?
How do you tell a high-risk person here over the age of 50 that they aren't as important as a Toronto resident?
Truth be told, vaccinating people in areas of lower income in the GTA, where families cluster in high numbers and many work in essential retail jobs or in factories, would make sense.
But would that diversion actually occur, or would the privileged hop to the front of the line?
We think you know the answer.