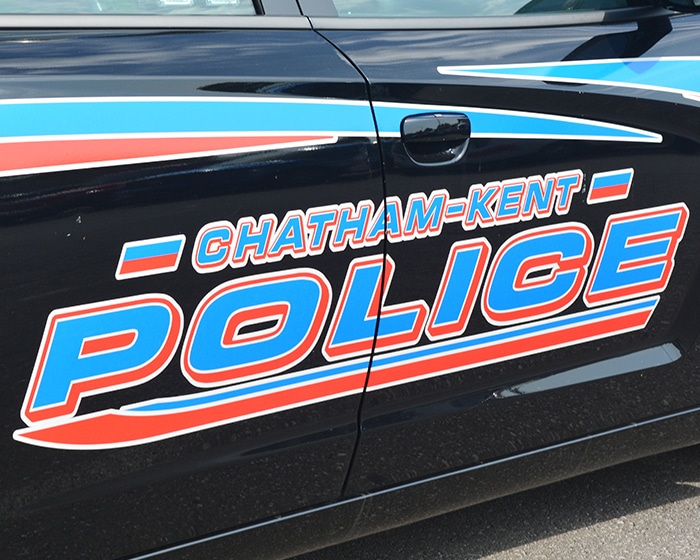 Family squabble results in assault charges
Last night, Chatham-Kent police responded to a family dispute at a residence in Blenheim.
Through investigation, police learned that a verbal altercation escalated to a physical altercation.
A 60-year-old man was arrested and charged with assault, transported to Chatham-Kent Police Service headquarters and lodged for a bail hearing.
Warrant arrests
At approximately 1:45pm on Friday, a 55-year-old Wallaceburg man who was known to police was spotted on Duke Street in Wallaceburg.
Officers, knowing an arrest warrant had been issued for the man, arrested him.
The man was later released with a future court date.
—
A 28-year-old Wallaceburg woman, also known to police, was in the company of the man from the above-mentioned incident.
Police say she also was known to have an outstanding arrest warrant against her.  She was arrested on the strength of the warrant and later released with a future court date.
Comments
comments