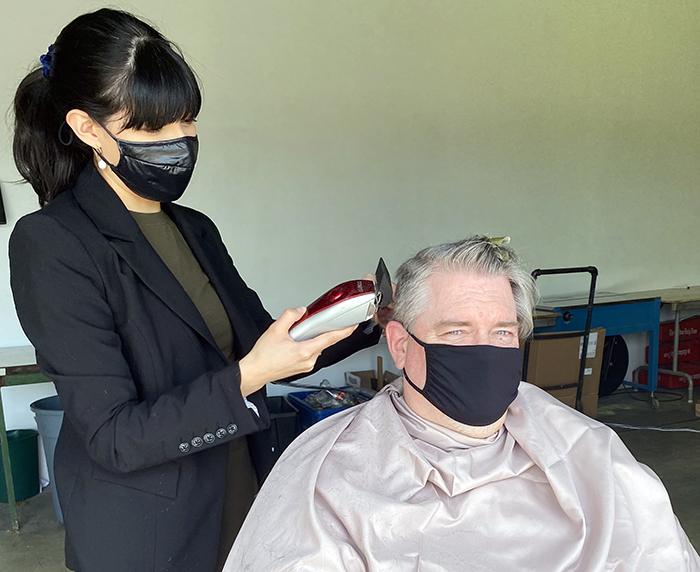 Normal. What the heck is that anymore? This past year has tested our concept of "normal," for sure.
For me, it's sitting in the backyard with a cold beverage, relaxing.
Or maybe it's having a haircut that is not straight out of the early 1980s.
In recent days, as we are in Lockdown #3, I've had my hair cut following six-plus months of growing the flow, and I checked to see if the backyard beverage fridge survived yet another winter.
First off, the hair. It's back to short and sweet, thanks to none other than our own Sarah Schofield here at The Voice. She mentioned that she cuts her father's hair, and I asked if she'd be willing to give mine a shot.
She said she'd be happy to take the electric trimmer to my melon. At this point in time, after six months of having it grow, and looking more like an extra from the original Magnum P.I. than a man of the current century, I didn't even worry about it. Worst case, she sneezed and I had a stripe down the centre of my head, I could wear a hat for a while.
But Sarah came through like she's a professional stylist. Admittedly, my hairstyle isn't overly challenging, but she did a great job.
We set up shop late in the afternoon in our warehouse – we both had masks – and opened the back garage door on a warm afternoon.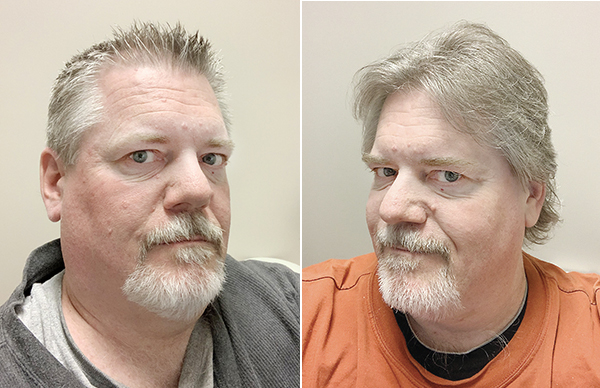 Sarah wasted no time, working up the sides and back of my head to relieve me of some excess follicle weight. Last, it was the top, and before I knew it, as I had almost dozed off on a couple of occasions (I really was not worried), she was done.
My head was so much lighter! I looked around and saw why, as it looked as though Sarah had been trimming a hedge; a hedge of brown and grey.
I swept it up into a pile and it had the size of one of the large black squirrels that frequents our backyard.
After a little hair gel, my 'do was back! Thanks, Sarah!
So, armed with a fresh, light head of hair, I spent much of Sunday chilling in our backyard on a beautiful afternoon. I set a simple task: clean off the furniture and tables, and clean out the old backyard beverage fridge.
One problem. I actually forgot to empty and unplug the fridge from last fall! Yes, we had to chuck out several cans of beer, wipe down the interior and defrost the fridge, which to me was a great sign, as it was working!
This is a fridge that sits outdoors year round. It's not large, just big enough to hold a case of beer or other cans of beverages, and it's certainly not young. I have owned the fridge for probably 15 years, if not longer. Before that, my late neighbour, Clare, owned it. He purchased a new (new to him) one at a yard sale and sold me that one.
I used to put it into the shed for the winter, but for the past few years, I have left it outdoors through the winter. So far, so good.
But I have always unplugged the thing. Not last year, it seems.
So, we wiped it out and left the door open to allow it to thaw. In no time, we started hearing regular drips as the ice build up melted away. I managed to pull out chunks to speed it along, and then fired it up again.
It's alive!
The best way to celebrate the firing up of the beer fridge is with … beer! Oh, and Mary Beth made up a charcuterie board for we Corcorans to snack upon in the last afternoon sun, so I needed more than one beverage to wash it down.
A nice end to a rather quiet Easter weekend. No big dinners. No big family gatherings.
Comments
comments