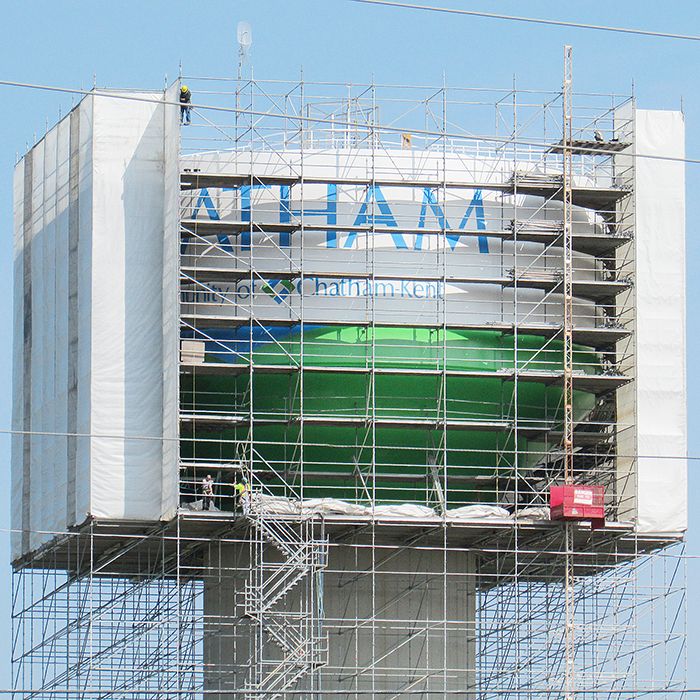 By Jenna Cocullo, Local Journalism Initiative
Three more water towers in Chatham-Kent are getting spruced up.
On Thursday, the Public Utilities Commission (PUC) approved spending $834,308 for the rehabilitation of the Wallaceburg and Mitchell's Bay elevated tanks and the Cedar Springs standpipe.
The engineering company CIMA Canada Inc. was awarded the tender.
Tim Sunderland, PUC general manager, said a previous multi-year contract for the Dresden, Blenheim and Pain Court water towers proved to be successful. The engineering firm oversaw the designs and construction phase administration during the cleaning, steel repairing, mixer installation and interior and exterior recoating.
"This worked well because we took advantage of good pricing because of the multi tanks," he said. "We gained good quality reports and service along with rehabilitation because they were hired for more than just one tank one year," he said.
The PUC sets aside  $1.5 million a year for lifecycle for the water tower rehabilitation work.
"So we're in good shape for the planning for this work," Sunderland said.
The PUC refurbishes a water tower every two years.
The Pain Court water tower was the most recently completed project with work also done by CIMA. It won runner-up in the 2020 Tnemec Tank of the Year competition, Sunderland noted.
"We have good pricing on this one because they know our system and they know our tanks as well."
The timeline for the three projects will span over the course of the next five years. Sunderland said the PUC plans indicate all of Chatham-Kent's water towers will be upgraded to have a standardized look.
Wallaceburg is the first tank in line for repairs. Planning is set for this year and repairs will be completed by 2022.
Comments
comments