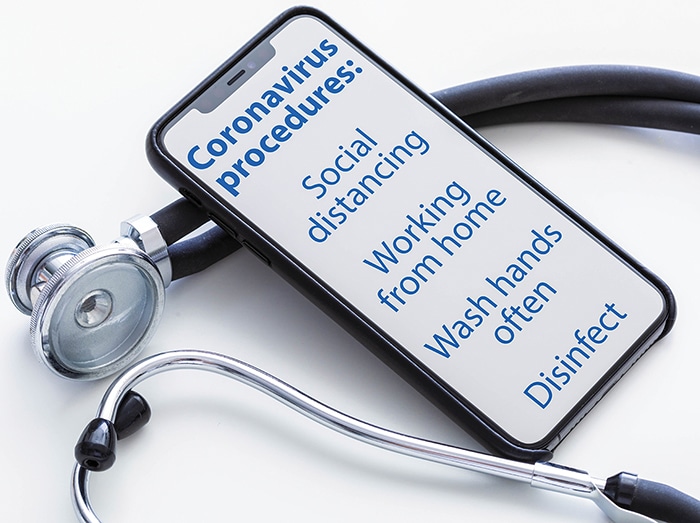 Starting one minute after midnight, as we shift into Thursday, the provincial government's 28-day stay-at-home order takes effect, and the municipality is making changes as a result.
Municipal centres will temporarily close in Blenheim, Ridgetown, Tilbury, and Wallaceburg. Municipal information desks remain closed in Bothwell, Thamesville and Wheatley.
The Chatham Civic Centre, the Chatham Grand Avenue Service Ontario office and the Dresden Municipal/Service Ontario office which will remain open by appointment only and for essential services.
Municipal officials say it is important that citizens call the municipality at 311 or e-mail at ck311@chatham-kent.ca before visiting these offices to ensure the service they require is deemed essential. All visitors will be required to complete a screening assessment before entering these facilities
Services provided by Community Human Services at the Health and Family Services Building on Grand Avenue in Chatham, and the Clinic Services Building on King Street West in Chatham will continue throughout the extended lockdown.
For questions regarding municipal services or facilities, contact the municipality by calling 311 or e-mailing ck311@chatham-kent.ca
The changes are due to the provincial emergency. Additional restrictions include:
A stay-at-home order requiring everyone to remain at home with exceptions for permitted purposes or activities, such as going to the grocery store or pharmacy, accessing health care services, for exercise or for work where the work cannot be done remotely.
Outdoor organized public gatherings and social gatherings are further restricted to a limit of five people with limited exceptions.
Individuals are required to wear a mask or face covering in the indoor areas of businesses or organizations that are open. Wearing a mask or face covering is now recommended outdoors when you can't physically distance more than two metres.
All non-essential retail stores, including hardware stores, alcohol retailers, and those offering curbside pickup or delivery, must open no earlier than 7 a.m. and close no later than 8 p.m. The restricted hours of operation do not apply to stores that primarily sell food, pharmacies, gas stations, convenience stores, and restaurants for takeout or delivery.
Non-essential construction is further restricted, including below-grade construction, exempting survey.
Further information can be found at: https://news.ontario.ca/en/release/59922/ontario-declares-second-provincial-emergency-to-address-covid-19-crisis-and-save-lives
Municipal officials said bylaw enforcement officers and Chatham-Kent police will be stepping up investigations and enforcement to ensure that these new measures are being followed. The province has added further enforcement tools for this purpose which may be used in the event that people are found breaching the provincial public health restrictions.
Chatham-Kent residents who have concerns about violations of Provincial orders can report their concerns via phone or email. To report a concern, individuals can call 311 or e-mail COVID19Enforcement@chatham-kent.ca
Municipal officials urge Chatham-Kent residents to closely follow public health restrictions to help stop the spread of COVID-19 and avoid an overwhelming of the already strained health system.
Comments
comments