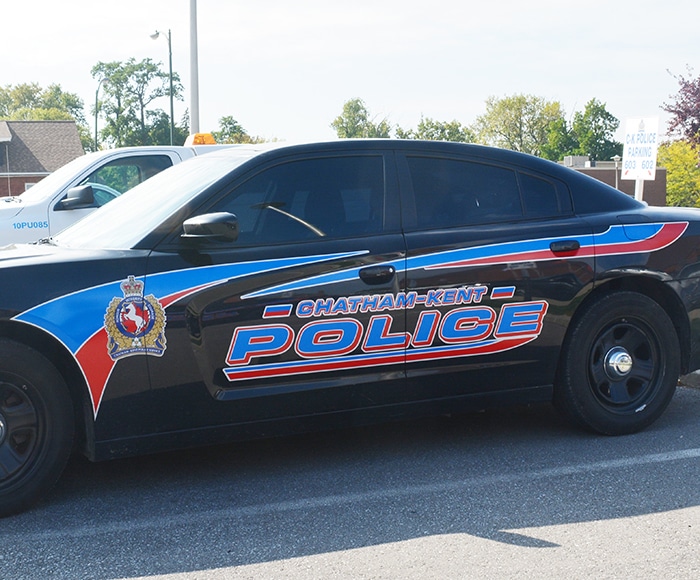 A recent routine traffic stop led to Chatham-Kent police recovering about $8,000 in stolen items.
On Jan. 9, shortly after 5 a.m., an officer on general patrol observed a vehicle travelling at a high rate of speed on Middle Line.
The officer initiated a traffic stop and learned that the woman was driving with no insurance.
The woman was charged and her vehicle was towed from the scene.
Prior to the vehicle being towed, the officer completed a inventory search of the vehicle and located the following items in the back seat:
–       Radiodetection electrical locator
–       Honda inverter generator
–       Milwaukee battery operated grease gun
–       Electrical laser
–       Sledgehammer
–       Sledge axe
–       Set of bolt cutter
–       Pry bar
The items were seized pending further investigation, as the officer believed the property was stolen.
Through investigation that day, police learned that the items, valued at about $8,000, had been stolen from a van that was parked at a job site on Mersea Road in Leamington and belonged to a hydro company from Amherstburg.
That same night, a 35-year-old Chatham man and a 40-year-old Windsor were arrested in the Chatham area and charged with being in possession of property obtained by a crime over $5000.
The recovered stolen property was returned to its rightful owner.