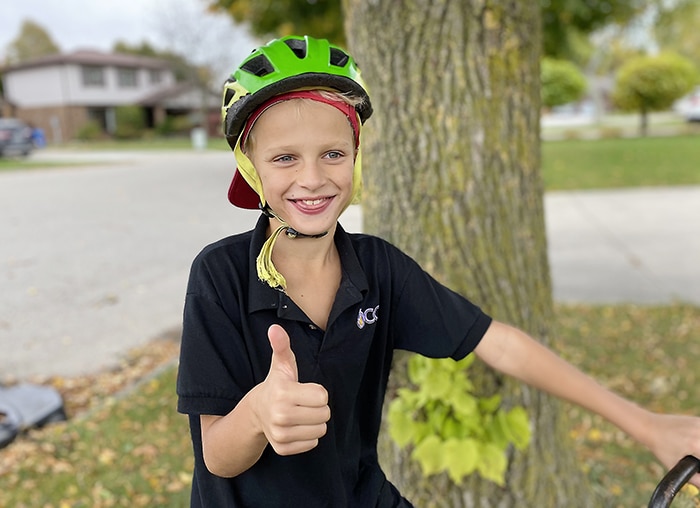 In memory of his grandmother, Patricia Hopman
 By Bruce Corcoran
September wasn't a good month for AJ Hopman. He lost his grandmother to cancer.
But AJ, 10, rallied and now has begun what could end up being a legacy for Patricia Hopman, who passed away Sept. 17 in Chatham.
AJ's father, Jeff, said the lad came up with the idea to raise money.
"My son is 10 and is on the Autism spectrum. He doesn't really understand death. He thought if he could raise enough money, he could bring his grandmother back," Jeff said. "We had a difficult conversation. There were a lot of tears. It was difficult for him to understand. We're a Christian family and told him Grandma was in heaven. It was comforting for him."
Still, AJ looked to do something to aid others.
"He now understands that (bringing back his grandmother) can't happen, but he still wants to help," Jeff said.
Instead, AJ set a goal to raise some funds for the Canadian Cancer Society and pledges to go on a 10K bike ride on Saturday.
Jeff said learning about Terry Fox and his Marathon of Hope clicked with AJ in school this fall.
"He's inspired by him," Jeff said.
To help simplify matters, Jeff set up a GoFundMe page where donations go straight to the Canadian Cancer Society. As of Tuesday afternoon, donations on the page had reached $230.
But less than 24 hours later, the tally had spiked to $890.
"I thought we'd have a few friends and family members donate," Jeff said. "He (AJ) set the goal of $100. If it gets to more than that, it would be great, but I also don't want him to be upset if we said we were going to raise $1,000 and instead raised $300."
Well, $300 is now in the rearview mirror.
"This is a 10-year-old kids' 10K bike ride. I don't need it to get huge, but if it does, great," Jeff said. "The intentions are very good. It's a heartwarming story no matter how you look at it."
Donations are still being accepted as AJ seeks to honour his grandmother, Patricia.
To view Jeff and AJ's YouTube video, click here.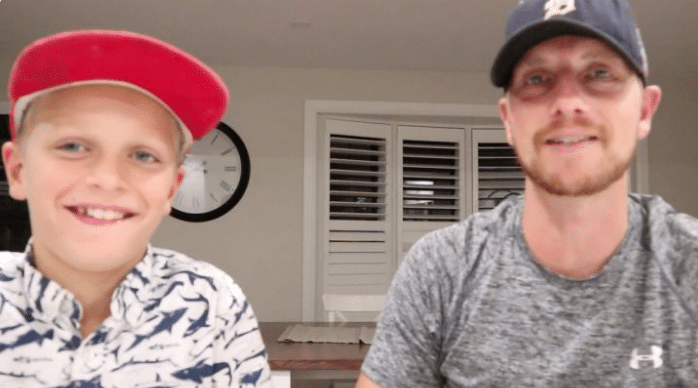 Comments
comments