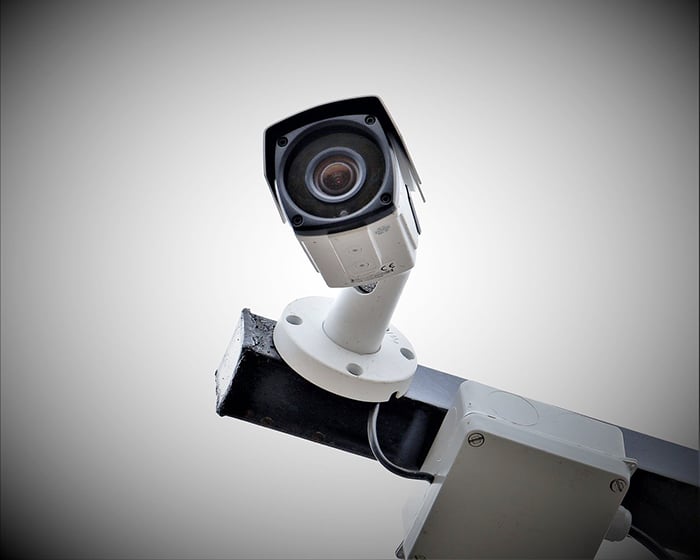 By Jenna Cocullo, Local Journalism Initiative
With every move you make and every night you stay downtown, Chatham-Kent police will be watching you.
Six new surveillance cameras will be installed in Chatham's downtown core, mainly along King Street.
Municipal council voted to install the CCTV (closed-circuit television) system at Monday night's meeting following a presentation from Police Chief Gary Conn.
The vote passed with 78 per cent support.
"The CKPS CCTV program is a proactive, local solution modeled on successful networks in other municipalities to enhance community well being and assist the Chatham-Kent police service with solving crimes – both violent and nonviolent crimes – and complex social disorders," said Conn.
He added that the installation of video cameras was one more tool in the safety toolbox. On Tuesday, a new Bike Patrol Unit was also a[proved by the police board, which will be used in the downtown cores and trails in all of Chatham-Kent's communities.
The move for cameras comes after business owners, the Chamber of Commerce, and BIAs expressed concern about "the negative aesthetics" of Chatham's main shopping area, as well as safety concerns.
READ MORE: Bicycle cops return to C-K
In 2017 there was a total of 683 calls for service in Chatham proper's downtown area. That number rose to 798 and 789 in 2018 and 2019 respectively, and is expected to exceed 800 this year.
Fire chief Chris Case gave his blessing to the project after Conn's presentation, noting that he has also utilized such images on a number of occasions to ascertain prosecutions and to deal with serious offenders.
"I would also stress that when I've looked at some of the privacy concerns, at the moment we're not talking about active monitoring. So it's not a person watching people walking down the street. This is only utilized if and when a crime is committed," he said.
The total costs of the start-up for the project will amount to approximately $80,000. Half the funds are expected to come from a provincial grant Conn applied for and will hear back from in November. The remaining funds will be added as a one-time additional expense to the municipality, as both institutions did not budget for the CCTV system in 2020, according to chief financial officer Gord Quinton.
Going forward, the police service will incur the additional $3,000-$4,000 cost to maintain the system annually.
The five identified intersections for CCTV camera locations along King St. are Third, Fourth, Fifth, Sixth and Wellington Street. The sixth camera will be at the intersection of  Wellington Street and Fourth.
Conn did say that the addition of cameras may displace crime to another area, as is the case sometimes when police services saturate a region with additional security.
The cameras will only capture public domain, and not nearby housing. Officers and trained camera operators will not be able to manipulate the devices beyond those barriers. The amount of sound picked up is "dependent upon a multitude of barriers or variables" such as the weather, said Conn. But a general conversation won't easily be picked up.