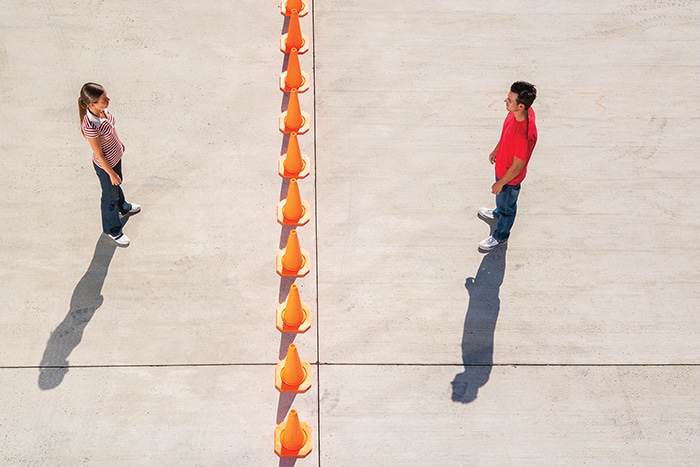 One COVID case left in C-K
By Jenna Cocullo, Local Journalism Initiative
Chatham-Kent's indoor public spaces might be legally required to carry hand sanitizer at all times, and the public will be legally required to social distance.
Chatham-Kent councillors will be discussing the two addendums to the mandatory mask bylaw at Monday's council meeting.
In August, Chatham Coun. Brock McGregor successfully brought a motion forward that council approve a bylaw mandating masks be worn in indoor public spaces. There was also a stipulation that further preventative measures be brought forward at the September council meeting, in consultation with Chatham-Kent's medical officer of health, Dr. David Colby.
"If we're going to mandate other behaviours we might as well mandate the one that is the most effective in preventing the transmission of this," Colby said.
He is not bringing a motion forward personally, but has requested that council consider mandating that hand sanitizer to be available in public and retail venues across the municipality.
"Mostly it is now. But, for example, I found a store earlier this week that did not have that available. But they complied very quickly with that," he said.
Colby said making physical distancing mandatory in public retail environments will be tough to enforce.
"But we know that it's the most effective measure that there is and so those are the two additions to the bylaw that will be coming to council on Monday."
Members of the public are allowed to make a deputation before council. Such a request should be delivered to the clerk's office, if they wish to express their opinions on any issues.
Chatham-Kent has only one active case of COVID-19 after reporting a new one over the long Labour Day weekend.
Colby said he is remaining cautious based on previous events.
Previously, Chatham-Kent had one unresolved case left until a large number of new cases were found in the Low German-speaking community, spiking the numbers to 98.
"So, I am not relaxing, but I'm very glad that the number is one instead of 100," Colby said. "All of the cases that we've seen since the beginning of the pandemic, there was a first case to that. And there's always the potential to get large numbers again."
Municipalities in the Greater Toronto Area have continued to see a rise in cases in the last week. On Wednesday, the province reported 149 new cases.
Twenty-one of Ontario's 34 public health units saw no new cases on Wednesday, including Chatham-Kent. Seven reported less than five cases.
Chatham-Kent's cumulative total remains at 364. No individuals are currently hospitalized and the death toll sits at two. More than 23,400 COVID-19 tests have been issued in the municipality.