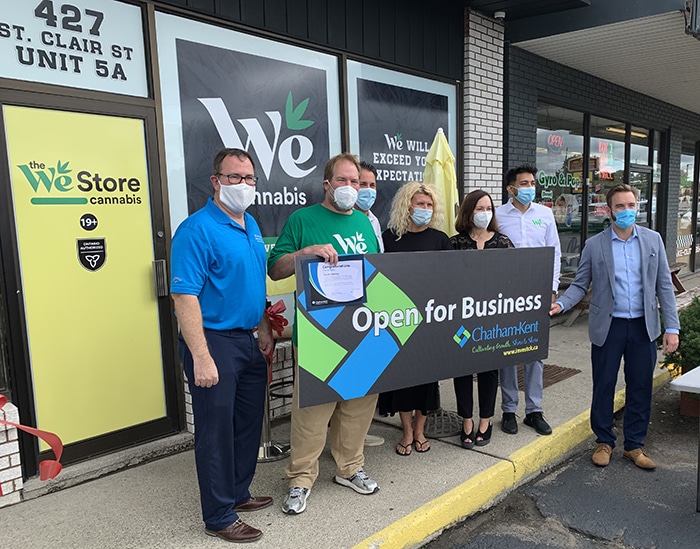 By Bruce Corcoran
The We Store, Chatham's only legal cannabis store at this point, celebrated its grand opening on the weekend.
Mayor Darrin Canniff stopped by to congratulate staff and ownership. He sees the store as beneficial to the municipality and to local residents.
"For Chatham-Kent, this now gives someone a safe place – if they decide to get cannabis products – to get it, versus the Black Market," he said. "Or rather than ordering it through the mail (another legal option), they can come and support the local economy. They (The We Store) are paying property taxes here. Everything they are selling, there are taxes paid."
Moe Zahid, general manager of the store, said public feedback has been "fantastic" so far. The store has been open since Aug. 22.
"We have been greeted with nothing but smiles and happy faces," he said.
Supply of product from the province has been decent as well, Zahid added.
"As for supply, we have been in great shape, except for a slowdown in products as the OCS (Ontario Cannabis Store) restructures itself. However, we have compensated by adding to our overall stock," he said.
The We Store sells a variety of cannabis-related products, from actual bud to infused beverages, edibles and most everything in between. It also has an inventory of cannabis paraphernalia.