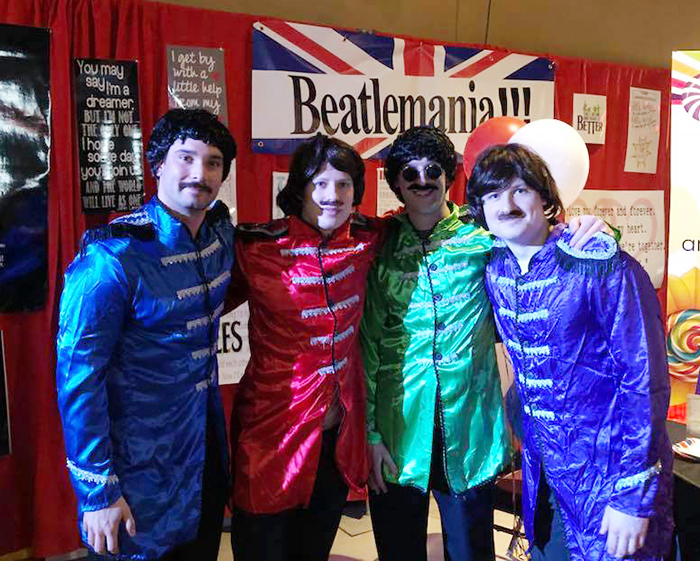 Better safe than sorry for huge fundraising event
By Bruce Corcoran
COVID-19 has sucker punched many a charitable event this year, but the folks at the Children's Treatment Centre are punching back.
After delaying their annual Festival of Giving event from April to October and still facing public gathering obstacles, event organizers with the treatment centre's foundation decided the fun must go on.
Mike Genge, executive director of the Children's Treatment Centre of Chatham-Kent Foundation, said the plan is to now take the event virtual.
On Oct. 17, the Festival of Giving will take place across the municipality, and perhaps beyond, from the living rooms, rec rooms, party rooms and even backyards of willing participants.
"This idea has been in the works about two months because of the reality of COVID-19. Having a party for 1,000 people was never going to happen, at least in this year, and maybe next," Genge said.
Rather than have 1,000 people gather to party at the John D. Bradley Convention Centre, the foundation hopes to see a like amount of folks gather in their safe bubbles at their own residences to take part in the fun and fundraising.
Last year's event raised more than $232,000, and this year's effort got off to a hot start with donations of more than $17,000 from Sons of Kent Brewing Company and the Apollo Group.
Genge said organizers sold 800 tickets prior to COVID-19, forcing the delay and then the reshaping of the event.
"I've had just two people ask if they could get their money back. The sponsors are all saying they are in and want to participate. None have pulled out. So why wouldn't we do it," he said of going virtual.
Furthermore, one of the ticket holders will end the night as the proud owner of a 2020 Mazda3 GX1, thanks to support from Chatham Mazda.
Genge said the Lally Group (owners of Chatham Mazda) had offered up the vehicle at a huge discount for the foundation's planned Over the Edge event that was slated for June, but COVID-19 cancelled that one too.
"The Lally Group have been very generous to us. Getting that car for the price we got it was something we couldn't turn down," he said.
Instead of having a buffet-style meal and a bevvy of beverages at this year's FoG, while taking in the sights and theme (this year was to be "I Want My MTV," an homage to the early days of music videos), participants will receive goodie bags and take part virtually with the theme of "Until we can FoG again."
Ticket holders will all receive a FoG bag filled with goodies from local Chatham-Kent businesses, valued at about $75, as well as a $100 tax receipt.
Items in the bag will include such things as vouchers for local craft beer, food from local butcher shops, and more.
"We want to be able to give people the opportunity to have a party in their bubble, have some fun and help a charity," Genge said. "The best part is the goodie bag we're giving everyone so they can party is made up of all items from local retailers. We get people going into local craft breweries or specialty food shops to pick up their beer and their food."
Aside from the car giveaway, there will still be a silent auction the week prior to FoG, as well as a live auction the night of the event.
"The week leading up to it, all the silent auction items will be live. We let people bid on them until the Saturday," Genge explained. "They will be able to pick the items up at the Chatham Armoury on the Sunday."
Genge said they are still working on the details of running the live auction.
A local band will perform as part of the fun Oct. 17 too. All the live activity will take place between 8 p.m. and 9:30 p.m. that night, likely via Facebook Live.
A relaunch of ticket sales will begin on Aug. 4. 
Funds raised by the CTC-CK Foundation directly support therapy and services for local children. 
"The COVID-19 pandemic has definitely made an impact on our fundraising projects." Genge said. "But the foundation continues to work as a team to come up with different ways of meeting our fundraising goals, so that we can continue to support the over 5,000 kids that use the centre each year."
Comments
comments