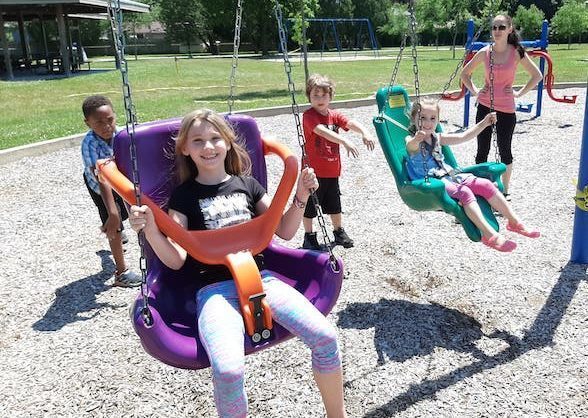 By Jenna Cocullo, Local Journalism Initiative
Chatham-Kent kids are swinging into the next phase of reopening at the playground.
On Friday the municipality officially entered Stage 3 of the province's reopening plan.
"We live across the street. It was torture for them to see the park every day and not go," said mom Michelle Desjardins, while pushing her daughter on the Kingston Park swings.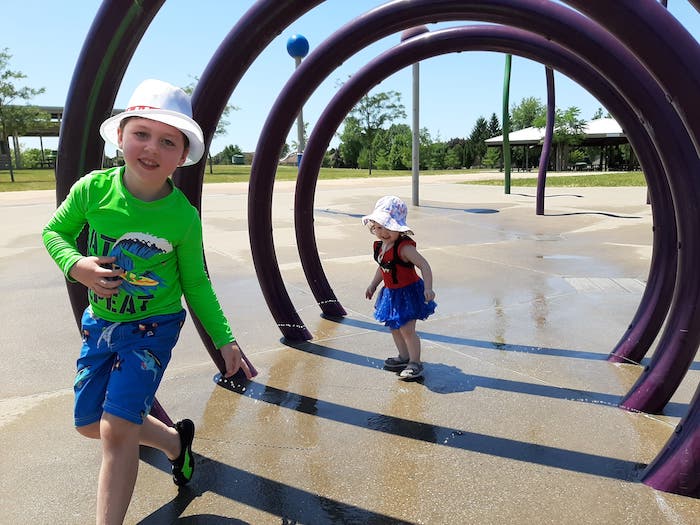 A few metres over kids were cooling off with some water at the splash pads. Not all stations were fully opened yet.
CK Public Health received some backlash for keeping the splash pads closed during Stage 2 despite the province giving the go-ahead, but some residents said it was the right thing to do.
"Having kids close together would have been pretty bad. Kids are more prone to getting sick and spreading germs." said April Ryan who was there with her best friend's kids.
"Things opened up just on time," said Patricia MacDonald who was watching her grandson. "The biggest thing is the social aspect. He's already made a few friends here that he played with for hours."
The Public Utilities Commission will be keeping the splash pads at Mitchell's Bay closed just a little while longer. The PUC will be asking council to open the splash pad there in mid-August due to higher demands on the water system in the area.
The Pain Court water tower, which services Mitchell's Bay, is currently shut down for repainting. As a result, more pressure is being put on the Mitchell's Bay water tower, prolonging the time it takes to refill.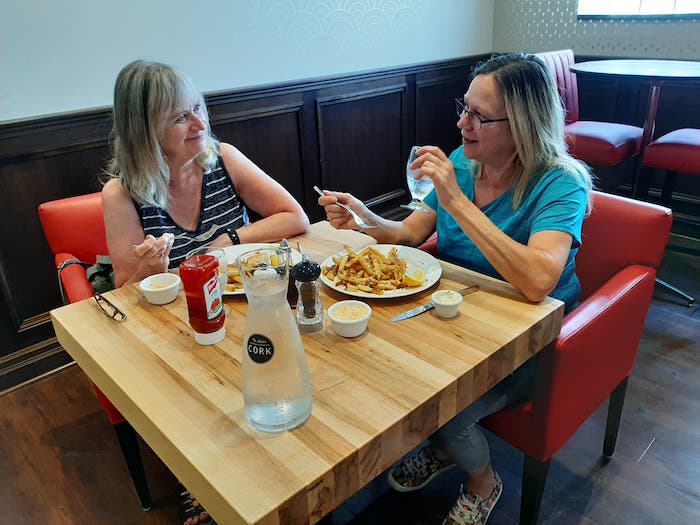 Indoor dining has also opened up as part of Stage 3.
"It's great to be back and working and see all my coworkers. And to just be together as one family," said Chilled Cork server Aryn Finley.
Under the Stage 3 guidelines, restaurant staff will be required to wear a mask at all times, but patrons do not. 
Indoor gatherings can be no more than 50 people, and outdoor gatherings can accommodate up to 100 people. 
Dr. David Colby, Chatham-Kent's medical officer of health said everyone should follow the hierarchy of COVID-19 control: physical distancing, engineering controls (ex. plastic barriers at cash registers), and administrative controls (ex. one-way aisles).
READ MORE: CK POOLS AND DAY CAMPS REMAIN CLOSED DURING STAGE 3
Comments
comments