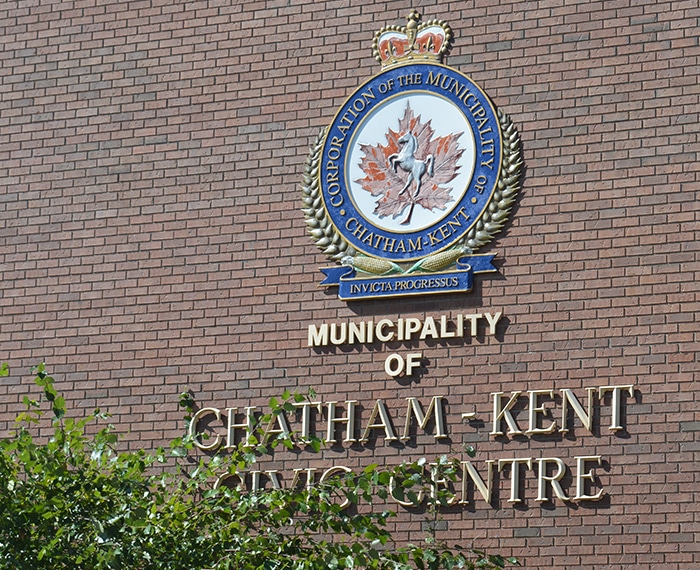 Grail hopes council tops up grant
By Jenna Cocullo, Local Journalism Initiative
The Chatham-Kent Small Business Recovery Grant Program received a total of 168 applications.
Small businesses, charities and non-profits can receive between $1,000-$5,000 with the grant. 
The local grant was set up to help organizations and businesses that fell through the cracks of provincial and federal aid.
Four charities and 15 non-profit organizations applied for the grant, according to Stuart McFadden, general manager of Economic Development.
Out of the 143 small businesses, the most applications came from the personal service industries (dentists, salons, estheticians) with 41 applications. Thirty-two applications were from general retail, and 23 from the restaurant industry.
Mike Grail, co-chair of the Economic Recovery Task Force, said the fact that the municipality stepped up and approved $200,000 of funding was a good start.
"However, if all applicants qualify, it won't help in any meaningful way," he said.
If all applicants were eligible, and the funding split evenly, each business and organizations would receive $1190.50.
Councillors will be presented with data from the Small Business Recovery Grant Program at Monday night's meeting. They could also discuss expanding the program. 
Councillors at the June meeting, when the grant was initially discussed, said they would be willing to top-up the amount based on demand.
READ MORE:  $200K in business grant funding disappointing: Grail
"I don't think council believed so many would apply. I hope now that council sees the numbers they will see $1,200 won't help in any impactful or material way," Grail said.
Grail hopes council will vote to allow all eligible applicants to receive the full $5,000 amount. If so, an additional $640,000 would be needed to top-up the program, assuming all 168 applicants are eligible. 
A committee will begin to vet the applications next week. McFadden said the committee will be made up of three municipal staff members, one independent resident with a background in the financial sector, and one individual working in the nonprofit sector.
Grail said for his business alone, it cost $2,500-$3,000 to equip his restaurants with protective shields  and enhanced cleaning supplies. Restaurants are in further need of support because they need additional labour dedicated to sanitation.
In August, local businesses will have to pay their first instalment of municipal property taxes, after the municipality decided to defer payments. Grail's municipal property taxes, for only one of his locations, cost another $2,500.
"And then there's maintenance repairs, hydro, gas and water bills. All of that happens without a single customer. So there's pretty serious costs involved with starting back up," he said.
Some business owners have told the Economic Recovery Task Force that they had to dip into their own savings or sell off investment property to ensure their businesses stay afloat.
"People are making a lot of sacrifices," Grail said. "The municipality can't help out like the provincial and federal government can. But it would show great partnership and truly that we are all Chatham-Kent together and successful together."
Grail did applaud Economic Development's effort to get residents to buy and invest locally.   
"I'm hearing a lot of buzz for local support from my own customers. Because they are asking where they can go locally to eat on the patio or where they can buy a lawnmower. They want to support vendors, small businesses all the way down to the gig worker," he said. 
Grail said the next step is making sure all residents start getting back into a routine even if they are still working from home.
"Make a point of getting out once a day, getting some gas, a coffee, or lunch on a patio. So that little $5, $10, or $15 goes back into the local economy."
Comments
comments