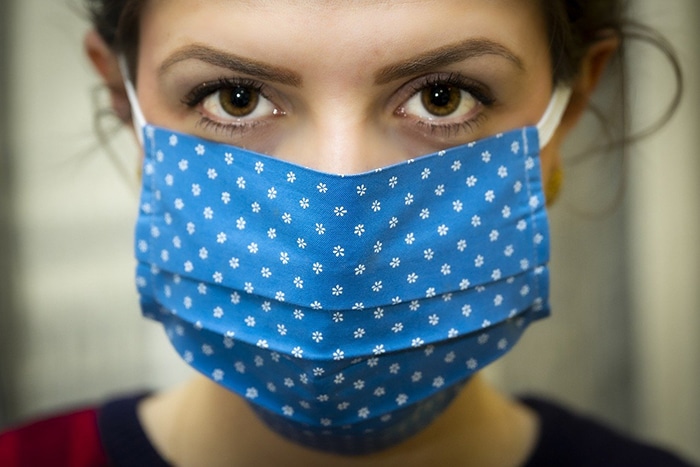 By Jenna Cocullo, Local Journalism Initiative
Chatham-Kent's medical officer of health is concerned that the debate on masks has moved out of the scientific arena and into the political arena during the COVID-19 pandemic.
Dr. David Colby, told the Board of Health on Wednesday that he has no plans to make masks mandatory throughout the municipality, based on the empirical evidence of their effectiveness.
"I like to restrict our consideration of masks to scientific data. And there's really very little evidence that they do very much," he said.
Medical masks worn by hospital staff are very protective when dealing with infected individuals, however, the data on wearing cloth masks in public is "all over the map," Colby said. Although it is "better than nothing," 
Colby did say that too many disposable masks would cause environmental hazards.
Masks are mandated in Chatham-Kent in places where physical distancing is next to impossible. Servers in restaurants must wear masks but customers are not required to do so. Both workers and patrons in personal service (hairdressers and nail salons) must also wear a mask.
On Friday, as facials become permissible throughout the province, estheticians will be required to wear the face protection.
Colby said Chatham-Kent's cases have been transferred through close contact, not community transmission, and therefore, mandatory masks for everyone are not necessary in preventing the spread. 
Chatham-Kent's dispersed population also played a factor in Colby's decision.
"We have a low population density here between 41-43 people per square kilometre distributed quite widely throughout the municipality. Masking makes a lot more sense in environments that have crowding and higher population density. It just doesn't make sense here," he said.  
CK Public Health relies on the "hierarchy of COVID-19 controls: physical distancing, engineering controls (plastic barriers), and administrative controls (one-way aisles and crowd limits)."
Colby also told the board that parents need not worry about their children transmitting or contracting COVID-19 from playground equipment.
"There isn't a lot of virus that has been deposited on surfaces to begin with," he said. "And in situations of a hot summer day, in full sunlight, the virus would not persist at all."
Colby said the virus will last for several days on a surface that is moist and cool if it has the cells needed in order to reproduce.
"But that's not really the way this virus spreads significantly. It's direct contact and close proximity," he said.
Playgrounds and splash pads will be open this Friday. Colby previously kept splash pads closed during Stage 2 of reopening, waiting until the playgrounds also got the provincial green light.
Colby said he's hoping having the playgrounds and splash pads open at the same time, will spread out the crowds of people.