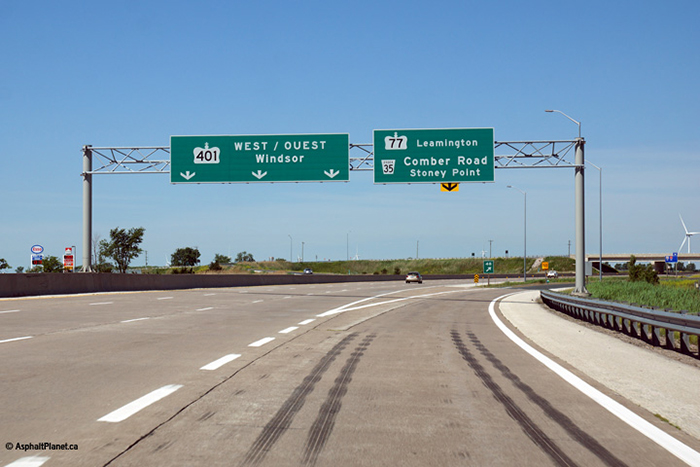 By Jenna Cocullo, Local Journalism Initiative 
The Ontario government announced measures that would speed up the expansion and installation of barriers on Highway 401 as part of an effort to stimulate the economy.
The Hwy. 401 widening from Tilbury to London will be exempt from the Hearing of Necessity process, as the project does not require any property acquisition, according to Michael Fenn, a senior official with the Ontario Ministry of Transportation.
The announcement was welcomed by local highway safety advocate Alysson Storey, but not for the economic benefits. Rather for her, it means more lives will be saved.
Storey is the founder of Build the Barrier, an advocacy group for concerned citizens affected by crossover collisions. 
"Any proposal that speeds up this process, we fully support. We've been waiting 20-plus years for this highway to be upgraded to modern safety standards. Every day that goes by, more lives are at risk," she said.
Storey started the group following a 2017 incident where a truck driver killed her friend Sarah Payne, and Payne's daughter, in a cross collision crash.
Construction on the highway, between London and Tilbury, will commence a year ahead of schedule, according to MPP Rick Nicholls.
By Storey's estimates and data collection, an average of three fatalities a year are caused by cross collisions on that stretch of highway, known as Carnage Alley.
Concrete median barriers will be installed while the highway is being widened from four to six lanes. According to Storey, 70 per cent of the vehicles driving during a day are commercial trucks, and concrete barriers are the only proven method to prevent that kind of weight from crossing over barriers.  
From March 2018 to Feb 2020, the 401 between London and Tilbury has been closed in one or both directions, for a minimum of 322 hours, which is the equivalent of approximately 14 full days. Sixty-eight non-fatal incidents occurred during that time period, according to Storey's data.
"I think this number is actually much higher as I have based this on reports from regional OPP, and they don't always post everything," she said.
Earlier this week, Ontario Premier Doug Ford spoke about $2.6 billion currently spent on highway construction projects.
"And for every $1 million spent on highway projects we generate $660,000 in real GDP. That's $660,000 in economic activity, through direct and indirect construction jobs," Ford said as a press conference.
The $1 billion Carnage Alley project has not received any additional funding. The ministry had already allocated funding for this project in its multi-year capital plan. 
The first contract to widen 11km of Hwy. 401 from Essex Road 42 to Merlin Road in Chatham-Kent is currently being procured, and construction could start as early as this fall according to Nicholls.
"Our government has heard the call for safety and we are the government to make it happen. And even sooner than expected," he said.