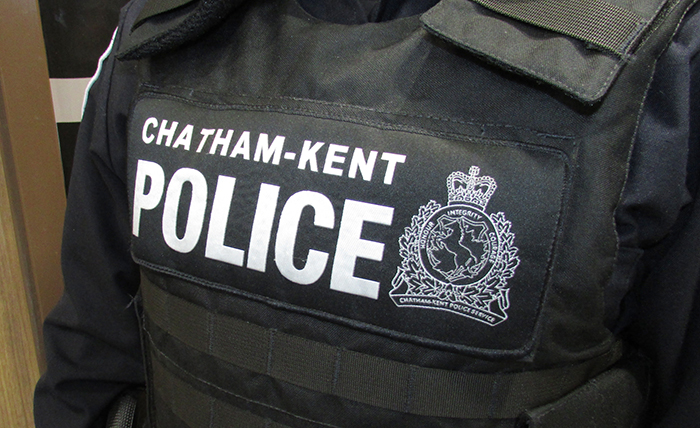 Drug Bust
Yesterday afternoon, members of the Chatham-Kent Police Intelligence Section executed a Controlled Drugs and Substances Act warrant at a residence in Chatham.
Approximately $1,000 worth of cocaine, psilocybin (mushrooms) and oxycodone tabs was seized.
Digital scales and a large amount of Canadian cash were also found.
A 38-year-old Chatham man is charged with three counts of possession for the purposes of trafficking.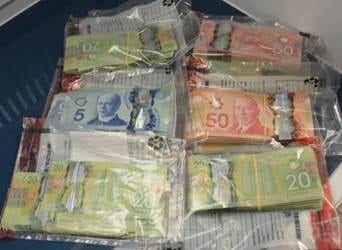 Wrong plates, and crystal meth
Just before 8 a.m. yesterday morning, police responded to the report of a suspicious vehicle on Victoria Road in Ridgetown.
Officers located a man and woman in the area of the vehicle.
Through investigation, police learned that the license plate attached to the vehicle was stolen and that the woman was currently bound by conditions not to leave the province of New Brunswick.
A 23-year-old New Brunswick man was arrested and charged with theft under $5,000.
A 28-year-old New Brunswick woman was arrested and upon being searched was found to be in possession of crystal methamphetamine. The woman has been charged with failing to comply with her release conditions and drug possession.
Crash leads to impaired charge
Around 4 a.m. this morning, police responded to a single motor-vehicle collision on Bear Line Road between Claymore Line and Rivard Line.
Through investigation, police suspected the man was driving while under the influence of alcohol. A roadside breath test was administered and the man failed, police say.
The man was arrested and transported to police headquarters for further breath tests.
Jaelen Gittens, 19, of Wallaceburg, is charged with having a blood-alcohol concentration exceeding the legal limit.
Speed traps
Yesterday, members of the Traffic Unit and Community Patrol conducted speed enforcement on Indian Creek Road, Keil Drive, and McNaughton Avenue East in Chatham.
Eight motorists were stopped and charged with speeding.
Police also conducted speed enforcement on Mill Street in Tilbury.  Ten motorists were stopped and charged with speeding.
Books and Badges
In an effort to engage and interact with our local youths, we continue our 'Books and Badges' series.
We hope this initiative encourages kids to read more while they're social distancing at home during this pandemic.
Today, Const. Sydnye Gagner will be reading 'Johnny Tractor and the Big Surprise' https://ckpolice.com/video/
Comments
comments
« Hospitalized COVID-19 patient released, only 5 active cases Local firm established to keep C-K businesses clean »