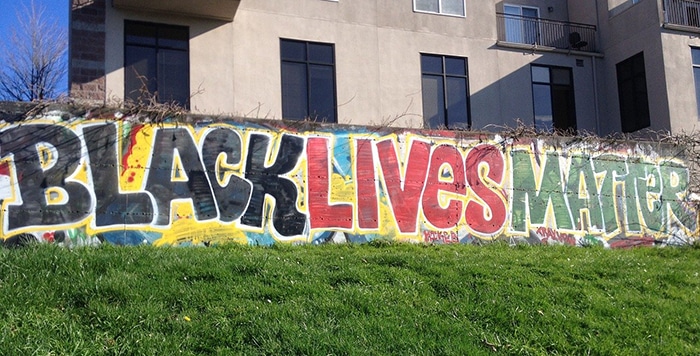 Local institutions respond to racism
Jenna Cocullo, Local Journalism Initiative
Racism still exists in Chatham-Kent and Canada, and advocates are bringing awareness.
Erykah Bugros is of mixed race. Her mom is white and her dad is black.
When Bugros, 19, drives or goes shopping with her mom, they never get pulled over by police or followed in stores. With her dad, it is quite different.
This is just one story of unconscious bias and racism that will be shared Friday at the Black Lives Matter March in Chatham-Kent.
"It is an opportunity to speak about injustices," said Burgos, who is one of the four organizers of the march. "Chatham-Kent is deeply rooted in black history with the Underground Railroad and Canada's own rights movement."
The march is also a show of solidarity with black Americans protesting across the country after George Floyd, a 46-year-old black man, died in Minneapolis, Minn. from the actions of a white police officer while Floyd was being restrained.
READ MORE: I'M NOT ANGRY; I'M SAD
Although racialized inequality is not as visibly prevalent as in the United States, Burgos said it still strongly exists in Canada.
Several speakers will share their experiences of racialized inequality at the march, and there will be a donation box for regional groups that help communities of colour.
The march starts at 7 p.m. and will take form as a peaceful walk or drive. The march will begin and end at The W.I.S.H Centre.
Those who attend are asked to bring personal protective equipment and maintain two metres distance at all times.
Following the incidents in the United States, several Chatham-Kent institutions have addressed racism in their own institutions and lines of work.
"Racism within institutions and society influences how opportunities for health and well-being are distributed in our community. At CK Public Health, we understand that health is not just about choice. We seek to identify and address all conditions that limit opportunities for well-being," said CK Public Health who shared links to resources
Lambton-Kent District School Board (LKDSB) also issued a letter to parents stating that they are committed to championing anti-oppressive education.
"I strongly believe racism exists everywhere, but because of our own condition and situation as part of a majority group, we might not always see that in our own actions," said John Howitt, director of education, LKDSB.
Howitt said school boards must be leaders in Canada when it comes to addressing racism and educating people on what actions they can take. Last month, the school board voted to have anti-oppression education as a key strategic priority in the board's five-year plan.
Bugros said it would be nice to hear support from all institutions in Chatham-Kent.
The C-K police have not yet issued any statement regarding police conduct in the U.S. or the march in Chatham-Kent and did not respond to a request for comment. Although some officers have released statements on their personal social media accounts.
READ MORE: ASHAMED OF THE UNIFORM
Comments
comments