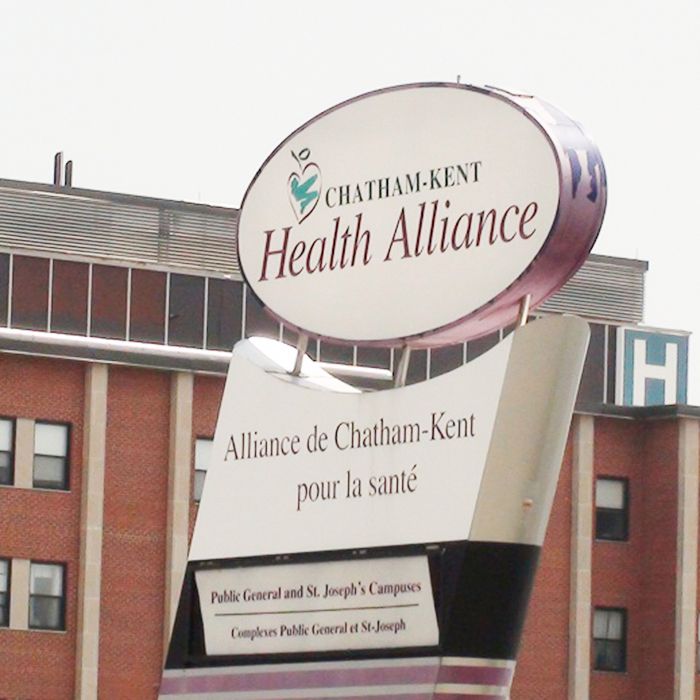 By Bruce Corcoran
While the Chatham-Kent Health Alliance (CKHA) has not experienced a heavy load of COVID-19 patients, hospital officials said the potential has taken a toll.
Greg Aarssen, head of the CKHA board, said the unknown can take a toll.
"Our folks have not had the pressure that some of the other centres have had, part of that is true," he said of nearly non-existent COVID-19 positive cases in hospital here. "But these people have still gone in every day to an environment where they're not certain if the next person coming in is COVID positive. They still have to take all the precautions. There is certainly something to be said for the stress level that exists with the unknown."
Aarssen said there has been an uptick in the number of sick days personnel have taken over the past 10 weeks.
"We are seeking a bit of an increase in the number of sick days compared to last year. Probably some of that is mental fatigue. And with that, you become more susceptible to illness settling in," he said.
Comparing April of this year to that of 2019, sick days at the CKHA were up 33 per cent, according to hospital statistics.
Lori Marshall, president and CEO of CKHA, said there were no staff shortages as a result of the increased sick time.
With COVID-19, there are also extra precautions personnel take, such as self-evaluating even before leaving for work.
As well, there is the use of personal protective equipment (PPE).
Marshall said the hospital has 30 days of available personal protective equipment on hand, the provincial requirement level, so staff need not worry they will not have proper protection during their shifts.
"We publish an infographic weekly for our staff so they can see the levels where we are sitting at to give them reassurance that the equipment will be there when they need it," she said. "Most items we have are at the 30-day or greater level. The lowest we ever were was about a two-week supply – some of our masks."
Comments
comments