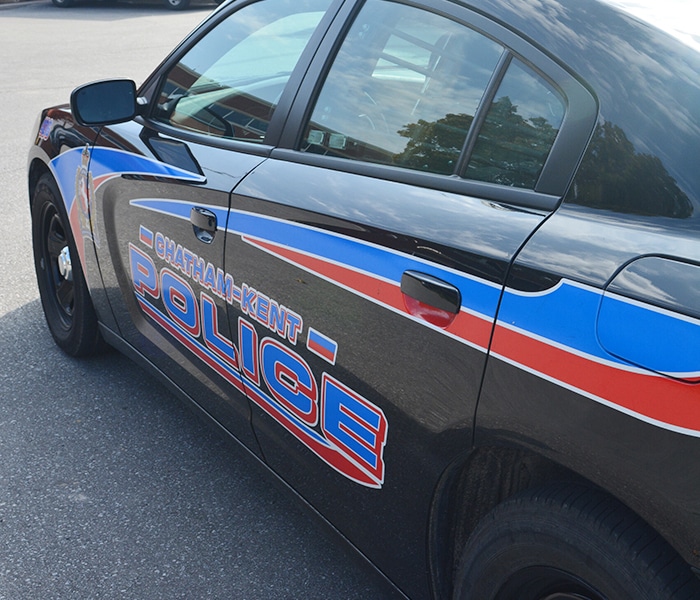 Plane damaged upon landing
Last night, shortly after 9 p.m., emergency crews responded to the Chatham-Kent Municipal Airport as a bi-plane sustained damage on the runway during the landing of the aircraft.
Police say neither the pilot nor his passenger were injured.
The plane sustained approximately $50,000 damage.
Transport Canada has taken over the investigation.
Stunt driving
Shortly before 8 p.m. last night, an officer on general patrol observed two vehicles travelling at a high rate of speed on Charing Cross Road.
Police say the officer recorded one man driving 147 km/h in a posted 90-km/h zone.
A 25-year-old Raleigh Township man is charged with stunt driving. His driver's license has been suspended for seven days and his vehicle has been impounded for a similar amount of time as per the Vehicle Impoundment Program.
The second man was driving 119 km/h in a posted 90-km/h zone.
A 24-year-old Chatham man was charged with speeding.
Taking a Louisville slugger to both headlights?
Yesterday afternoon, police responded to a disturbance at a residence in Chatham.
Through investigation, police learned that a man had damaged the truck of a family member with a baseball bat.
A 23-year-old Chatham man was arrested and charged with theft under $5,000 and two counts of mischief.
Family fracas leads to drug charges
Last night, police responded to a family dispute at an apartment in Wallaceburg.
Police say an intoxicated woman was removed from the residence and arrested for breach of the peace.
Upon being searched as part of the arrest process, the woman was found to be in possession of suspected crystal methamphetamine.
A 45-year-old Wallaceburg woman has been charged with drug possession.
Comments
comments