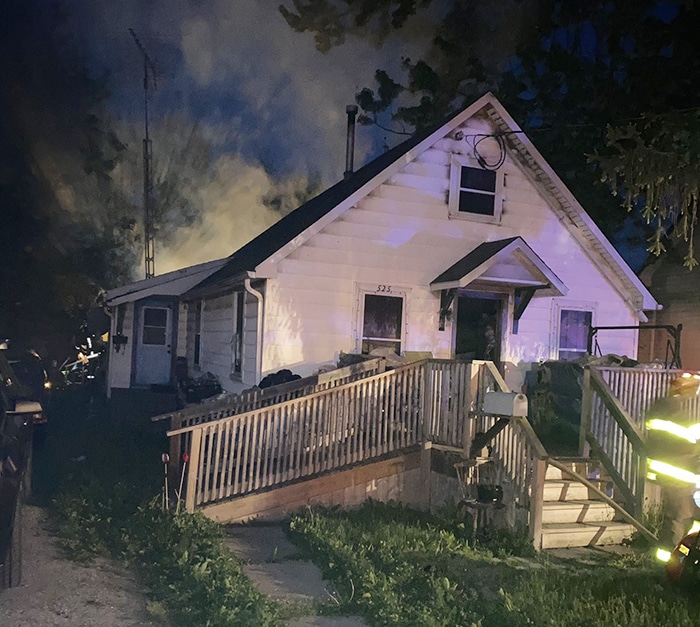 An early morning house fire in Erieau has claimed a life.
Chatham-Kent fire officials say they received the call shortly before 2 a.m. of a house fire on Kerr Avenue.
Firefighters from Station 14 in Erieau arrived on the scene to see the home engulfed in flames.
Fire officials say members of Station 18 in Blenheim got the call to assist to extinguish the blaze.
One person, a 73-year-old woman, according to C-K police, was found dead inside the building.
The office of the fire marshal has been called in, and the cause remains under investigation.
Anyone with information is asked to contact Const. Rob Bowles at robbo@chatham-kent.ca or 519-436-6655.  Anonymous callers may call Crime Stoppers at 1-800-222-TIPS (8477) and may be eligible for a cash reward.
—
Meanwhile, about 4:40 a.m., Wallaceburg firefighters answered the call of a house fire on Creek Street in that community.
With assistance with a crew from Chatham and additional part-time firefighters, the combined effort doused the flames.
Officials report one person was taken to hospital with non-life-threatening injuries, and the estimated damage to the home is $100,000.
The cause of this fire also remains under investigation.
Comments
comments