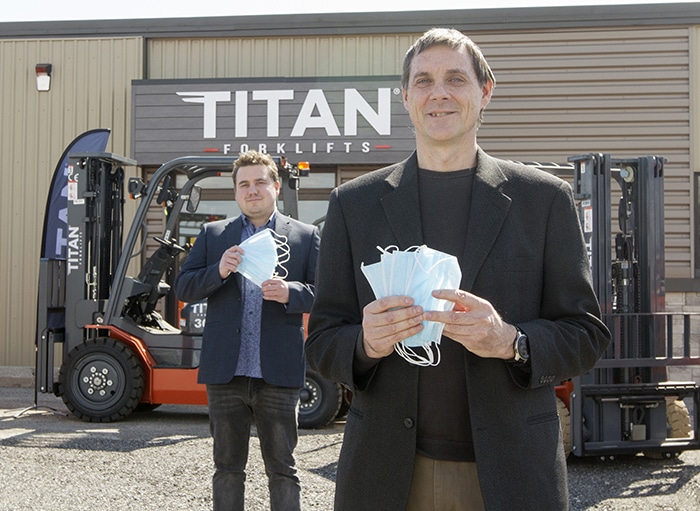 By Bruce Corcoran
Titan Forklifts has unmasked its charitable side during the COVID-19 pandemic.
The Chatham business recently donated 250 masks to the Chatham-Kent Health Alliance.
Rotimi Osuntola, business manager for Titan, said the company received the shipment of masks and wanted to help.
"These are a grade below the N95 masks. We just wanted to show our support in this fight against COVID-19," he said. "We decided to donate because of the shortage (of personal protective equipment). We made up our minds to give to the hospital. We wanted to make a little impact."
Lori Marshall, CEO and president of the CKHA, said the donations is appreciated.
"Thank you for the generous donation of masks. The support for our staff and physicians by our community is much appreciated. Stay safe and physically distanced during these times," she wrote to Titan staff.
Osuntola said masks potentially help to prevent the spread of the illness.
"Even right now, some people are just not respecting social distancing," he said. "The droplets are airborne. You don't want to be affected."
Comments
comments