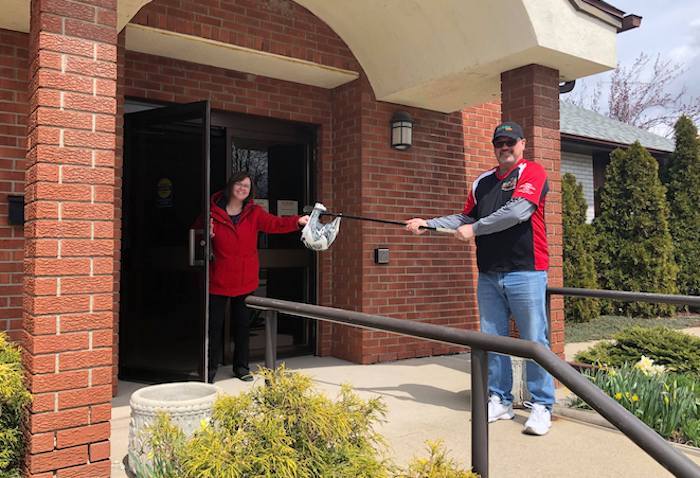 Jenna Cocullo, Local Journalism Initiative
A total of $12,360 has been raised for food banks across Chatham-Kent.
Vince Masse, president of the ATV Club, teamed up with Greg Hetherington from CKXS radio in Wallaceburg to organize an emergency food bank fundraiser as stock depleted during the COVID-19 pandemic.
More than 12 food banks and soup kitchens across the municipality will be able to stock their shelves.
"Through this tough time with the coronavirus crisis, our food banks and soup kitchens are struggling to keep up with demand," said Masse. "This is one of the toughest times in our lives, and working together we can put a breath of fresh air in our food banks and soup kitchens."
Masse's original goal was to reach $15,000. During his efforts, the May 16 Miracle, a community effort to get every home in Chatham-Kent to donate one can of food, was initiated.
Masse is now putting all his energy volunteering for the May food drive, but will leave his GoFundMe page open to the public.
READ MORE: 'One can, one doorstep, May 16'
"I would like to thank everyone who was part of the food bank campaign," he wrote. "I will keep this GoFundMe active but I am going to concentrate on a new food bank campaign happening in Chatham Kent."
Masse is part of the May 16 Tilbury team sponsored by Adam Lally and the Lally Group.
May 16 community leaders for the Tilbury area include Masse along with Lally, Gerry Harvieux and West Kent. Coun. Mark Authier.
The ATV club has been supporting local food banks since January 2016. Its most recent event prior to COVID-19 was the Feed the Hungry Food Drive organized last October. It raised more than $10,000.
READ MORE:  The Authiers are printing up love