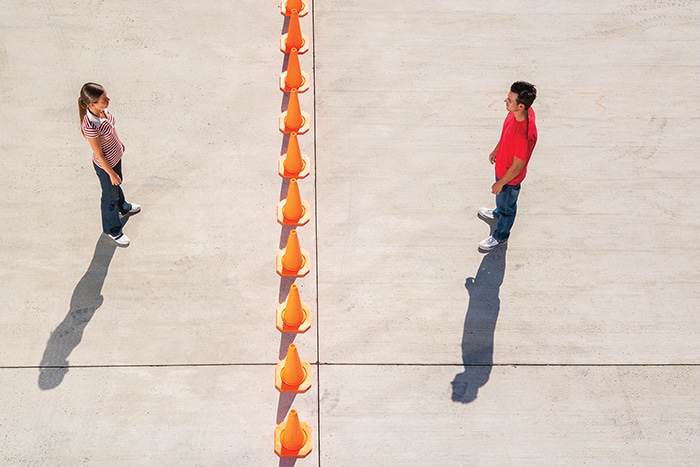 Jenna Cocullo, Local Journalism Initiative
Don't loosen your physical distancing precautions just yet, warns Chatham-Kent's medical officer of health.
The latest step from the provincial government has been to allow retail stores with a street entrance to now provide curbside pick up and delivery, and expand the definition of essential construction.
On Thursday, at a press briefing, Dr. David Colby spoke about how individuals should move forward as the economy slowly opens up.
"I think it's important for business that we allow more stores to open, keeping in mind precautions to stop people from being physically close to one another. So as long as people remember that, I'm fine with more retail establishments being open," he said.
Colby said he is not ready to speculate right now on when the very last of businesses should open or which businesses those should be. However, he did say that any type of business that involves larger groups of people together would be the most problematic to reopen.
READ MORE: Doors open for some retail businesses, construction resumes
"And as we are trying to get back into business, the most important thing is physical distancing. They're the most important measure of all the measures that we have," he said.
Colby said the Plexiglas barriers, enough space in stores to physically protect people, and rules clarifying the number of people allowed in a store at one time are also important considerations.
"We need to think about how we redesign our day-to-day activities."
Colby did reiterate that the province is the overarching authority. As far as resuming business and school goes, municipalities must wait until the province declares it safe to do so.
However, municipalities that have declared their own states of emergency can override provincial decisions to reopen if they feel their community is still at risk.
Things are looking up for Chatham-Kent's COVID numbers, as there are only four active cases not associated with the Greenhill Produce outbreak.
As of Thursday afternoon, 53 out of 89 cases remain active. All forty-nine of the active Greenhill individuals remain isolated.
To date, 1,969 residents in Chatham-Kent have been tested, with 31 people awaiting results.