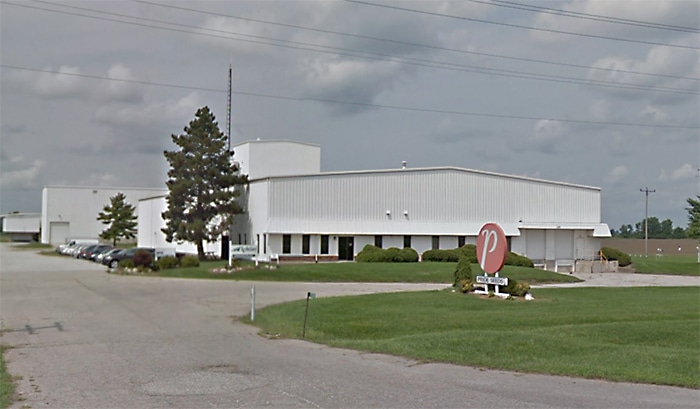 By Bruce Corcoran
Chatham-Kent's food banks are about to receive help to fill their shelves – outside of the fast-approaching May 16 Miracle.
PRIDE Seeds, Canada's third largest seed corn company, recently announced it will be donating over $36,000 to food banks across Canada.
Maggie Abbey, national marketing manager, said most of those dollars will be going to food banks inside Chatham-Kent.
PRIDE is headquartered in Pain Court, and has a production facility on Queen's Line just outside of Chatham.
Abbey said three quarters of the company's workforce operates out of Pain Court alone, and the employees – who contributed to the donation – have a say on where the funds will be distributed.
She said PRIDE committed $25,000 towards the donation and then pledged to match employee donations dollar for dollar.
The 50 or so PRIDE staffers committed about $5,500 towards the project, and PRIDE matched it, bringing the total to $36,000.
Kelly Atkinson, vice-president of finance for PRIDE Seeds, said the current COVID-19 crisis is impacting families across the country, with many struggling to buy groceries.
Abbey said staff wanted to give back, and were in a position to do so.
"We're very thankful we are an essential service. We're still making sure seed is still out there and we're receiving our regular paycheques," she said.
Atkinson agreed.
"As proud members of Canada's agricultural community, contributing to food security is a core value for us and we're very happy to lend a helping hand to food banks, which we know are having an especially difficult time right now," Atkinson added.
Abbey said staff took pride in helping those in need.
"I'm very happy. Even though we're the third-largest seed corn company in Canada, it's still a really small group. But it feels really impactful for the communities," she said.
The PRIDE donation is not part of the May 16 Miracle, where Chatham-Kent residents are asked to place a non-perishable food item on their front porches for pickup that day to help stock the shelves of local food banks.