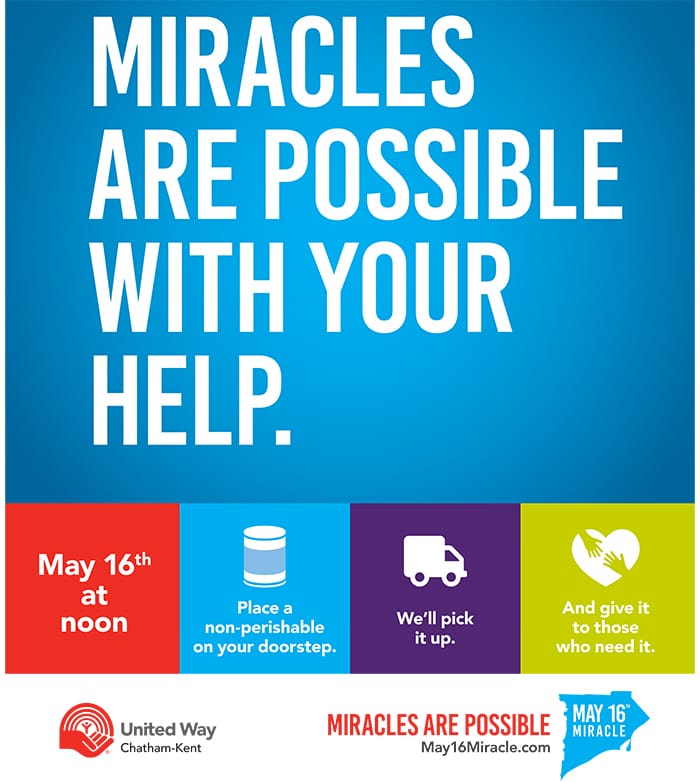 By Bruce Corcoran
Mere hours after The Chatham Voice posted a story on how Thursday night's online meeting to discuss plans for the May 16 Miracle got hacked, the company that runs the meeting app reached out to us to comment.
The event, where upwards of 240 people connected online via the Zoom virtual meeting app, got hacked less than 30 minutes in, according to one of the organizers, James Rasmussen, and what he described as "a grotesque act of hacking" was displayed for all participants to see.
Organizers quickly shut down the meeting.
The company was saddened to learn the May 16 Miracle Zoom meeting got hacked, according to a Zoom spokesperson.
"This incident is truly devastating and appalling, and our user policies explicitly prohibit any obscene, indecent, illegal or violent activity or content on the platform. We are looking into this specific incident to ensure the appropriate action is taken. Zoom strongly condemns such behaviour and recently updated several features to help our users more easily protect their meetings. We have enabled meeting passwords and virtual waiting rooms by default for users enrolled in our K-12 program school program, as well as our Free Basic and Single Pro users. For all users, we have made the Zoom Meeting ID less visible to help prevent unintended sharing, and we have added a new security icon to the Zoom meeting controls for all hosts to help them quickly access in-meeting security features, including the ability to remove participants and lock meetings, among other actions."
The Miracle effort is to see residents of Chatham-Kent all put out one non-perishable food item on their front porches for collection May 16. The food will be distributed to local food banks.
"We immediately went into action and connected with the Chatham-Kent police. We sent out to the attendees, and anyone who has been in contact with us, a (phone) number for Chatham-Kent Victim Services. We acted efficiently," Rasmussen said.
While Rasmussen declined to discuss what was shown in the hack, the Chatham-Kent police indicate it was pornographic, and possibly child porn.
Const. Renee Cowell said members of the Criminal Investigations Branch and Internet Child Exploitation Unit have taken over the investigation.
"Officers are concerned for the safety of those in the video and are working with federal and provincial law enforcement agencies to identify them along with those responsible for sharing the content," she said in a media release.
"We would like to remind everyone that accessing or possessing child pornography and luring are serious criminal offences that may be punishable by imprisonment."
Anyone with information regarding the Zoom meeting is asked to contact Const. Cole Abbott at colea@chatham-kent.ca or 519-380-6024.
The May 16 Miracle meeting's hacking is not an isolated incident. Zoom is being used by many businesses for virtual meetings, and it is also popular with schools around the world during the COVID-19 social-distancing requirements.
Hacking of the app is so frequent it has a moniker: Zoombombing.
The hacking of the May 16 Miracle meeting has only served to increase the resolve of organizers to pull off the Miracle in two weeks' time.
"The response has been efficient, collaborative and appreciative. E-mails back from the community – we've been inspired by the response from the community. We can do this," Rasmussen said.