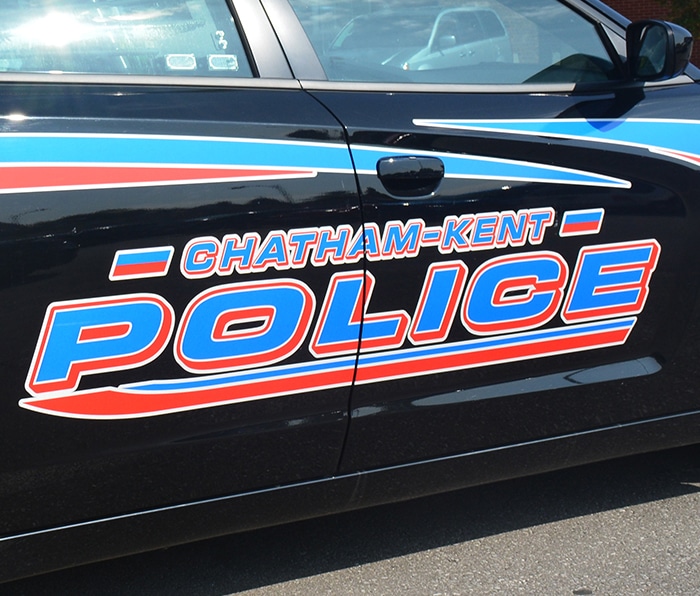 Assault with a weapon
In the area of Wallace Street in Wallaceburg, Chatham-Kent police say two females were walking when a male on a bicycle tried to get past them.
The females had the right of way and refused to move. The male then got off of the bike, pulled a large knife out of his backpack and began confronting the females, police say.
Officers responded and located and arrested a male suspect.
The knife was also located in the area.
Break and enters
Break and enter and mischief to six storage units at 7191 Lambton Line, Bothwell took place recently.
Four of the units were entered, Chatham-Kent police say.
Damage estimated to be approximately $9,000.
Anyone with any information please contact Const. Ken Lauzon at kenla@chatham-kent.ca
Warrants
While on patrol in area of Sandy St., Chatham, officers located a man who police say is listed on multiple CKPS warrants.
He was arrested, held for bail and released with a future court.
Arrest
In the area of Talbot trail in Shrewsbury, a man was located recently by police for breaching his release condition.
Police say he was arrested and released with a future court date.