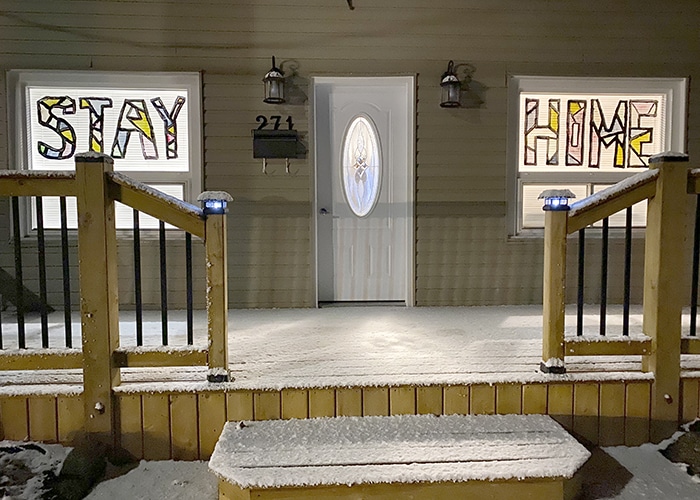 While this may at first glance look like a lovely winter setting, the message is current.
This was the front porch of a home on Grand Avenue East in Chatham last night.
Hang a few bits of garland and some lights, and it would look very Christmassy.
But the "Stay Home" message is not for Santa Claus.