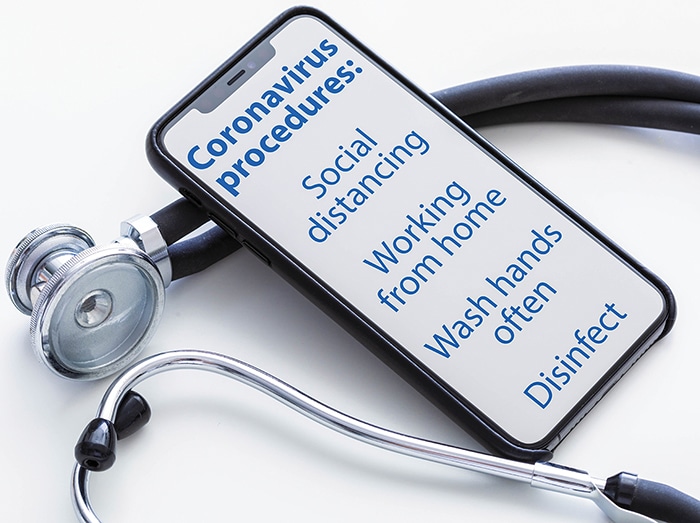 Residents encouraged to enjoy outdoors
By Jenna Cocullo, Local Journalism Initiative Reporter
Chatham-Kent has scored a hat trick for the number of days the municipality has gone without a newly reported case of COVID-19.
As of noon on Thursday, April 16, there have been no new cases reported by Chatham-Kent Public Health, following a 28-per-cent jump in cases over Easter weekend. We saw seven new cases from April 10-12.
Dr. David Colby, Chatham-Kent's medical officer of health, said they are doing between 60-80 tests per day. To date, 712 residents have been tested, with 125 results still pending.
Colby said when he looks at worldwide data, it appears that the crest has been passed. However, "we can't relax our provinces here because of that," he said, attributing the global decrease to countries in Eastern Europe and Asia that have been ahead of Canada in flattening the curve.
"Things are still in full swing here (North America) particularly in the United States. In Ontario, we are really wavering between the 450 and 550 cases per day. We are not going down as fast as I would like," he said.
Most of the province-wide cases and deaths stemmed from long-term care facilities. To date, there are no reports of any long-term care homes in Chatham-Kent having a case of COVID-19.
The outbreak at Community Living in Wallaceburg is slowing down, Colby added, with one employee officially recovered.
He reminds residents to enjoy the outdoors for exercise and to relieve stress, so long as they respect the proper social distancing protocols.
Only those who are sick with the virus or who have been directed to self-isolate will be in violation of the rules if they are found outside. To date, only one COVID-19-related fine has been given out in Chatham-Kent, to residents hosting a house party.
Comments
comments