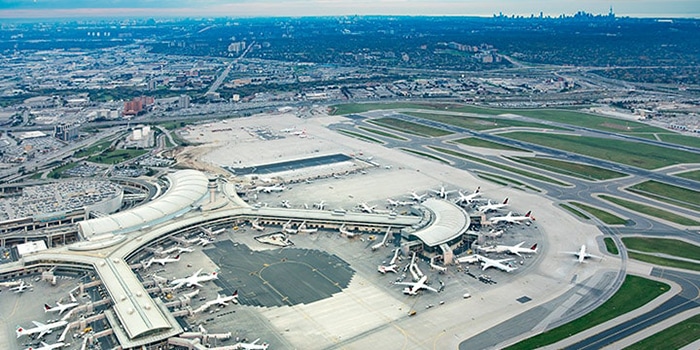 Editor's note: We received this letter to the editor in late March. The interruption in our home delivery delayed its publication.
Sir: I recently experienced a long day, but I am so thankful to be home and going through my 14-day isolation from a Europe. I feel that I need to share these airport comparisons.
Now for a rant, as my travel was so eye opening I have to share.
We flew from Dublin airport to Heathrow. In Dublin, lines were taped off on the ground to assist with social distancing just about everywhere. Nothing was open to purchase, not even a coffee shop. Pop and chips were available at vending machines. Water fountains were covered up with garbage bags.
Next stop London England. Every store and restaurant was closed save for a small convenience-style store where only self-checkout was available with payment by card.
If you've ever been at Heathrow you know it's like a huge mall inside. Anything and everything you could want is available, yet all were closed. Again, tape was present all over on the ground in public spaces to assist with social distancing.
Given the extremely serious nature of this pandemic, these are necessary measures and I saw no one upset or complaining. Everyone understood this was required for his or her safety.
That brings us to the Toronto Airport where we landed shortly before 11 p.m. Stores were open and lit up like it was business as usual. Designer accessory stores and restaurants ready to sell. Since when was a designer purse an essential service? I was beyond disgusted.
The government is so adamant in the press to say ALL non-essential services MUST close, yet Pearson Airport businesses were allowed to be open to sell you luxury makeup, perfume and designer clothes and accessories?
To top it off, when you were exiting the arrivals area to head for customs, you were met with a handful of security guards in masks and gloves handing out pamphlets telling us what we must do. Yet in the airport, there were no measures to encourage any social distancing whatsoever.
When this was brought to the attention of two security guards who were standing away from the crowd having a little social chit chat with their backs to the crowd  (we were literally corralled like cattle to wait to see a customs officer), their response was, "Well, it just got busy." Really Sherlock, you didn't think that would happen when an overseas flight landed??  He found that funny.
Then the older man behind us, when asked to keep a social distance, said, "Well, you're the one who must be sick since you're wearing a mask."
Seriously? He should have been thankful there were people like us there that were trying to protect his sorry ass.
The staff of Toronto Pearson Airport are our front line of defense to protect the people of Canada when travelers are returning to this country and I was mortified at their behaviour.
We all need to do our part. It's not easy and no one likes it but if we all don't isolate and social distance things are only going to get worse.
Tricia Xavier
Chatham