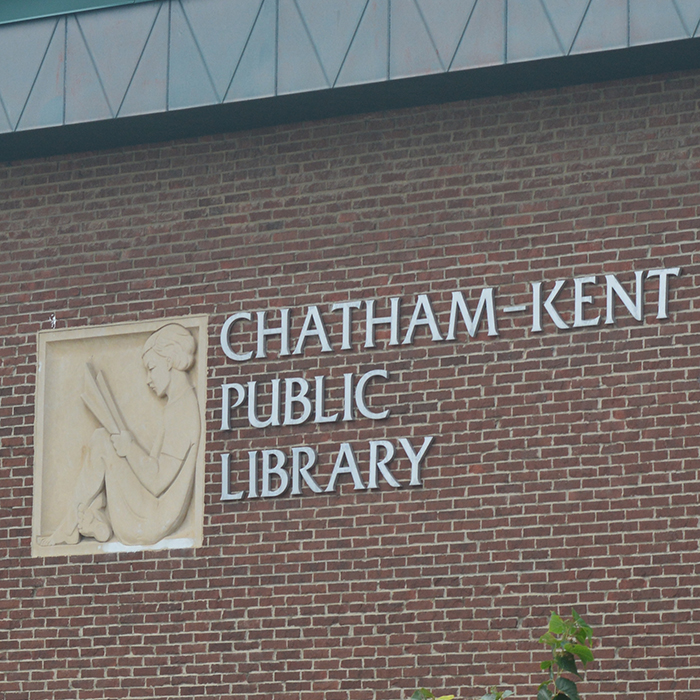 By Jenna Cocullo
For residents whose love of the books is long overdue, now may be a good opportunity to reconnect, online, with their local library.
For those missing the physical library or looking for something to do, the Chatham-Kent Public Library's (CKPL) online services may be a novel approach to entertaining yourself and your kids.
"Kanopy has provided unlimited viewing of content from Collective Eye Films, FilmRise, Samual Goldwyn, Films We Like, Media Education Foundation and NYX for the next 30 days. Enjoy unlimited access to Kanopy Kids for the next month too, with quality educational content like Sesame Street, Arthur and a language learning series," said Sarah Hart Coatsworth, marketing manager at CKPL.
As for ebooks, here are CKPL's 2019 most popular online titles that have enjoyment written all over them:
A Dangerous Act of Kindness by LP Fergusson
Of Blood and Bone: Chronicles of The One, Book 2 by Nora Roberts
After the Flood: A Novel by Kassandra Montag
The Lost Girls of Paris: A Novel by Pam Jenoff
Moon of the Crusted Snow: A Novel by Waubgeshig Rice
The Christmas Scorpion: A Jack Reacher Story by Lee Child
Where the Crawdads Sing  by Delia Owens
The Silent Patient by Alex Michaelides
Connections in Death: In Death Series, Book 48 by J.D. Robb
The Huntress by Kate Quinn
If you're ashamed of your shelves, here are the top titles that were black and white and read all over, which will have you booking a trip to the library once in-person circulation resumes:
The case is closed. Dystopian novels are so 1984 and thrillers are in for 2019's most read fiction.
City of the Lost written by Kelly Armstrong came in at number one, a story about a homicide detective who was also once a murderer herself.
New Orleans police detective by day and celebrity food truck chef by night, Caleb Rooney, was in close pursuit at the number two spot with James Patterson's The Chef.
Patterson stole two more spots on the Top 10 list with both Abduction and Ambush.
The Reckoning by John Grisham and The Tattooist of Auschwitz by Heather Morris, coming in third and fourth, both tell stories during WWII in completely different places and literary styles.
Past Tense, Lee Child's 23rd book following the adventures of Jack Reacher, who this time is pursuing the mystery of an old family home, placed fifth.
Memoirs written by women were well represented in the non-fiction list with Becoming by Michelle Obama in at the number one spot, followed by Educated, a book about a woman's journey of self-invention after living an extremely secluded rural life with two violent brothers, by Tara Westover, Girl, Wash Your Face and Girl Stop Apologizing both by Rachel Hollis, and Sally Field's In Pieces.
By Chance Alone: A Remarkable True Story of Courage and Survival at Auschwitz by Max Eisen, Rick Mercer's Final Report, The Library Book, a true account chronicling the 1986 L.A. Public Library fire, by New Yorker journalist Susan Orleans, Homes: A Refugee Story by Abu Bakr Al Rabeeah, and Bob Woodward's Fear: Trump in the Whitehouse also found a spot on the Top 10 list.
If there are questions or residents want to get an online library card, Coatsworth said CKPL is still available on social media, on their website at www.ckpl.ca or by phone at (519) 354-2940.
Also, sorry for all of the library puns. Next time, we'll put them on hold.