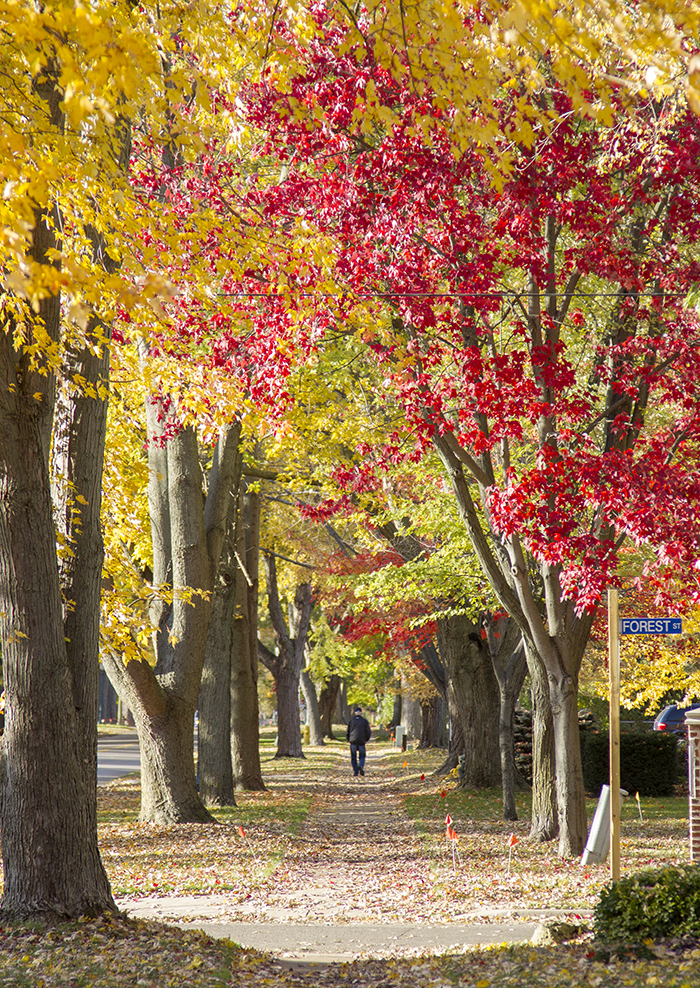 The proposed changes to Victoria Avenue as part of the infrastructure renewal project to update storm and sanitary sewers has residents on the street – and across Chatham – fighting mad.
After a public information meeting organized by the municipality that residents say left them with more questions than answers, citizens organized their own meeting with Ward 6 Coun. Michael Bondy to discuss what action they could take to stop any part of the project that would change the landscape of the historic street.
While infrastructure updates are a necessary fact of municipal life, the residents want the upgrade work done, but the street returned to the same state it was in before the work started.
Bondy has been very vocal in his objection to the project, especially as a resident of the road, and he and the newly formed Voices of Victoria group have some good points to make.
First, the reasoning that while the road is being ripped is a good time to make any changes to the landscape of the road is a good one, changing the heritage aspect of the road is not. So, it makes the average person wonder what direction was given to the consultant for this project. Roundabouts and bike lanes in no way lend themselves to a heritage ambiance, so the proposed design changes are a big fail in the eyes of the public.
Second, the public information meeting seemed to make people more confused than answer questions and if the proposed changes were mere suggestions, why were the public told 19 trees would have to come down? That seems very specific.
And last, the municipality doesn't need to be spending that kind of money on a renewal project when there are more pressing issues to deal with such as fixing the potential breach of the dike road on Erie Shore Drive and the Rose Beach Line erosion problem and Talbot Trail erosion…
While the results of Bondy's motion to scrap the project wasn't known at press time, hopefully council listens to the residents on Victoria and leaves the historic street with its heritage lamp posts, 100-year-old trees and old-world feel that people love so much.
Update below ground. Don't shred above ground.
There are much more important things to spend money on in the next few years in Chatham-Kent.
Comments
comments