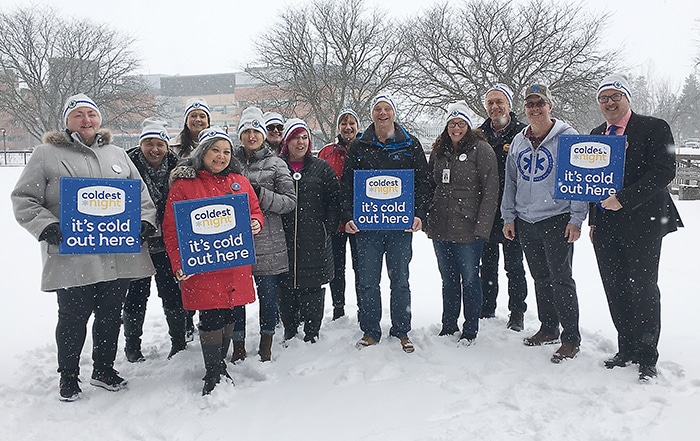 Chatham's annual Coldest Night of the Year Walk is set to take place on Feb. 22 from 3:45 p.m. to 7 p.m.
The start/finish location will be The Hub (the former Pines Chapel) on Grand Avenue West.
The walk is a 5K along the Terry Fox Run route: north on St. Clair Street to Paxton Drive, west on Paxton to Orangewood Boulevard and then south to Grand Avenue and home base.
Those wishing to do a 10K can just do the loop twice.
NeighbourLink is the host charity for Chatham in this Canada-wide event. Through it, the organization hopes to raise money that will allow it to continue its work in serving the hungry, homeless and hurting in this community.
People can register as individuals or teams right up until Walk Day if they choose, according to organizers.
Those who don't have time to collect pledges can still walk, provided they pay the $25 registration fee.
A hot chilli supper will be served to all walkers and volunteers after the walk.
Further information about this event and what to do on Walk Day can be found by visiting https://cnoy.org/location/chathamkent.
Comments
comments