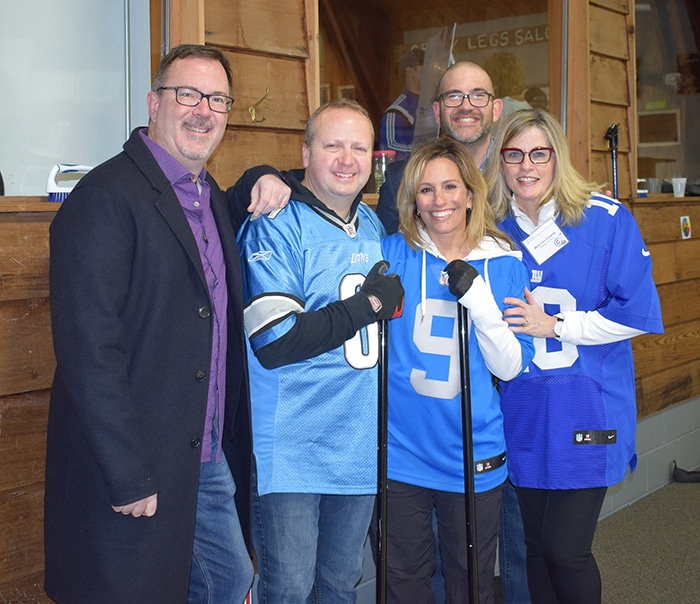 The Chatham-Kent Health Alliance Foundation's ninth Annual Charity Curling Classic hit the ice Feb. 1 at the Sydenham Community Curling Club in Wallaceburg.
Sixty-four energetic curlers came together to support the purchase of an automated chest compression device for the Wallaceburg Emergency Department, raising more than $16,000.
"We love being out in Wallaceburg," said Gaye Thompson, Board Chair of the CKHA Foundation, in a media release. "The enthusiasm for health care shown by this community has once again helped us to enhance the services offered at CKHA's Wallaceburg hospital site."
Finishing the bonspiel in first place were Tobin Richardson, Lisa Richardson,
Jennifer Demars, and Paul Demars.
Wayne Negrave was the event's top individual fundraiser, collecting a total of $753 in pledges.
In addition to a full day of curling, participants enjoyed live music, lunch and dinner, a silent auction, "Hit the Ham" contest, 50/50 raffle, and participant prizes.
Returning as a participant this year to the bonspiel was President & CEO of Chatham-Kent Health Alliance, Lori Marshall.
"What a fantastic day" said Marshall. "Our hospital is so fortunate to be supported by such a great event organized by the Foundation. The equipment they are helping to fund will have a significant impact on our Emergency Department staff, as well as our patient experience in Wallaceburg."
For anyone interested in supporting this cause, online pledging will be open until the end of February at https://give.classy.org/CharityCurlingClassic.