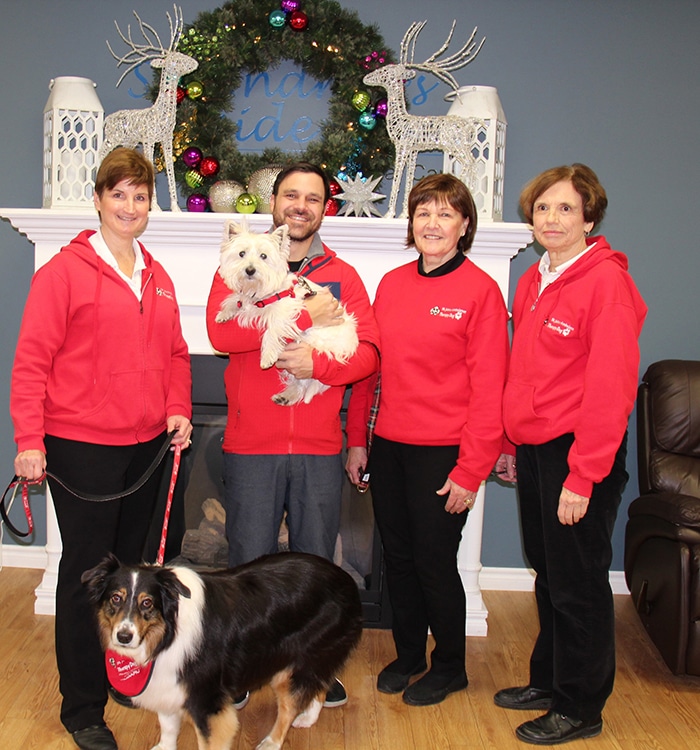 The Holiday Spirit Charity pool chose the Chatham-Kent St. John Ambulance Therapy Dog Program as the recipient of a $1,200 donation, represented by Jason Rolfe and Paul Rikley. Accepting on behalf of the Therapy Dog Program is Allison Fellner with therapy dog Teddy (right), Judy Rikley with therapy dog Mollie, and Brenda Waldie.
There are 38 carefully selected and certified dogs within the Chatham-Kent SJA Therapy Dog program.
The dogs, along with their handlers, visit long-term care homes, retirement residences, the health alliance, the C-K Hospice, the C-K library, schools and many other community support groups bringing comfort and companionship with each visit.
The therapeutic benefits of pet visits have been well documented. Visits can alleviate depression, lower blood pressure, assist in pain management, reduce stress, boost mood and encourage positive social behaviour.
Comments
comments