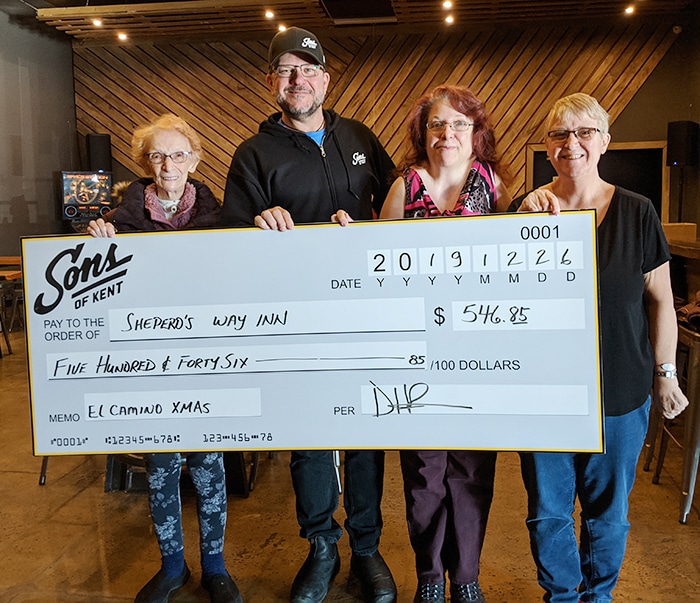 For the co-founders of Sons of Kent Brewery in Chatham, what better way to spend their Boxing Day than on the job, collecting tips for a cause?
The founders worked on the holiday and donated all their tips, as well as proceeds from food sales at the beer house, to the Shepherd's Way Inn Restaurant.
"The founders of the brewery, along with some support staff, come in on Boxing Day, which is known as our 'El Camino Christmas' and tend bar," co-founder Doug Hunter said. "Every year we choose a different charity to support. This year we chose the Shepherd's Way Inn as we believe Theresa, Marj, and Monette are doing great things in the community to help those in need throughout the year."
Co-founder Tim Copeland said they also received non-perishable food items and cash donations from patrons on the day.
Total value donated was nearly $547.
Comments
comments