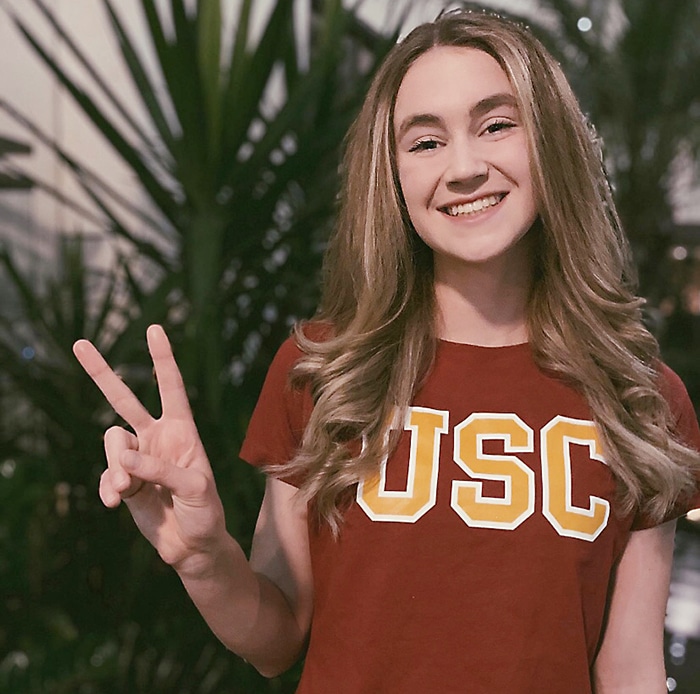 Chatham's Genevieve Sasseville has enjoyed a great deal of success in the pool over the years, and she is still building on it.
This month, she'll be in Japan as part of the Team Ontario tour team, and in 2021 her plan is to attend the University of Southern California (USC) on full scholarship.
Sasseville recently verbally pledged to USC and should sign a commitment letter next fall.
She is a World Juniors medalist, Canadian Senior Nationals medalist, Canadian Junior National swimming champion and Ontario Provincial champion, specializing in the butterfly and freestyle events.
It's been a long, wet road for Sasseville, who has been a Chatham Pool Shark for the past 11 years. She now spends most of her time in Toronto – she has since last year – training and completing her high school education. She trains with the Ontario Swim Academy under Don Burton, but credits local coaches Kyle Pinsonnault, Dave Desmarais, and Reg Johnson in being instrumental in her early swimming career.
Competitive swimmers have to deal with early mornings, as many are in the pool by 6 a.m., and back at it after school for additional training.
Sasseville said the commitment can take its toll.
"You just realize you are in it or you are not. If you are not enjoying it and not seeing yourself doing anything with it (swimming), you won't get up and go to the pool," she said. "I still enjoy it. It has taken me lots of places and I hope it takes me to even more."
Sasseville admitted that sunny southern California is an enticing location for the next chapter in her education and her swimming life.
"Once I got on campus, it felt right. I watched practice and how they coach," she said. "They are very race specific. I also felt they were easy to communicate with. The program sounded like the right fit for me."
Head coach Dave Salo has also coached NCAA champions, she added.
When she attends USC, Sasseville also looks forward to the academics side of post-secondary life. She's not yet certain what career path she will take, but has an interest in math and sciences, and said perhaps she'll seek a career in sports medicine.
But USC is a long way from the pool at the Chatham YMCA; a long distance from friends and family. Sasseville thinks her time in Toronto is preparing her for when she will be in California.
"Right now, I do find it tough to be away from home. I'm very close with my family and I miss my friends when I am away," she said. "But having been in Toronto for two years I think will help get me ready for that. It will still be worth it."