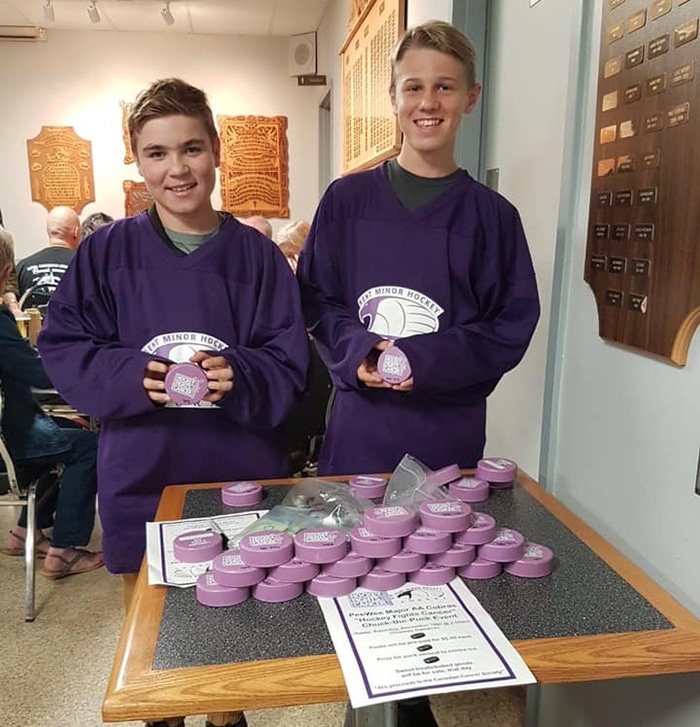 A group of hockey playing kids, and their parents, are doing their part in the battle of "Hockey Fights Cancer."
On Nov. 16 at Thames Campus Arena at 2 p.m. the Peewee Major AA Cobras of the Kent Minor Hockey Association will hold a special event during their game.
Chuck-the-Puck takes place. The team reports all pucks for the event are already sold at $5 apiece, and organizers report having raised $3,000 for the Canadian Cancer Society to date.
Puck-chucking participants will step on the ice and try to get their puck on the centre ice faceoff dot.
There are three prizes up for grabs, a gift card combo for Boston Pizza and the Chatham Pro Shop, a tool set, and an autographed hockey jersey signed by NHLer T.J. Brodie.
Organizers hope for a strong turnout to Saturday's game, as there are other fundraising opportunities planned, including a sweet treats/baked goods sales event.
Spectators are asked to wear purple in support of the cause.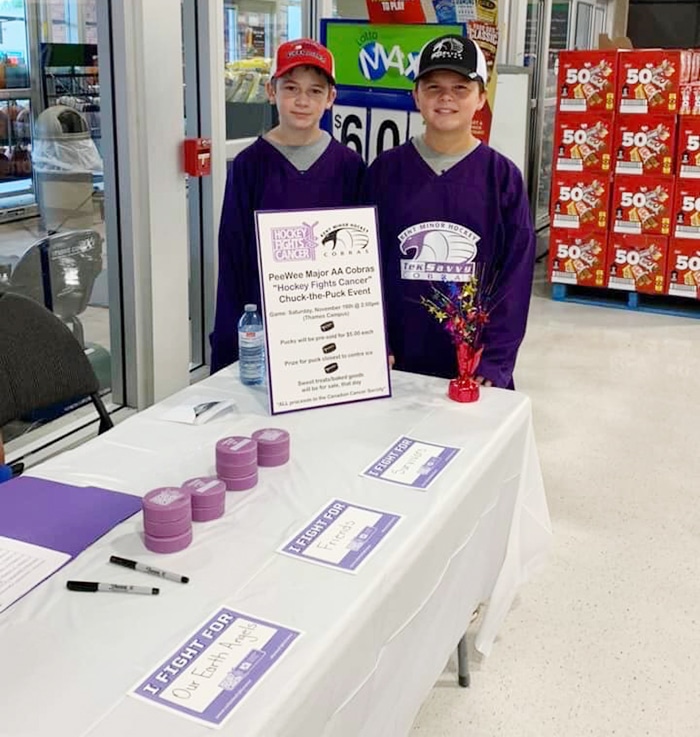 Comments
comments