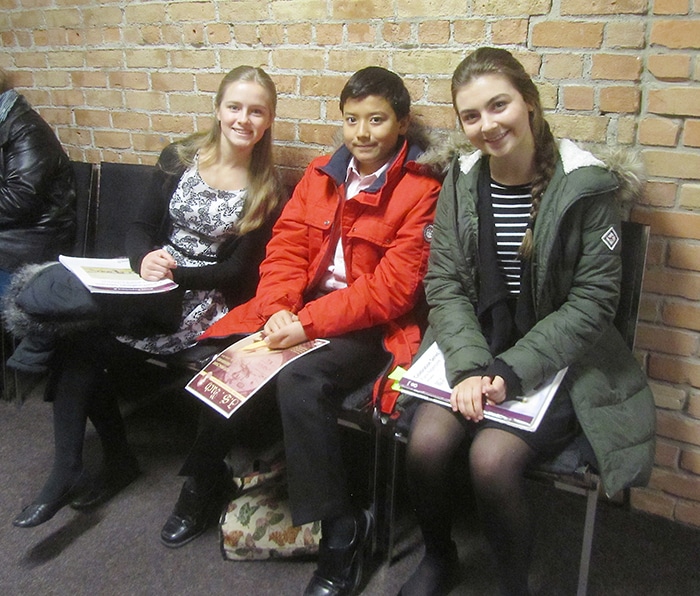 Competitors from the 2016 Kiwanis Music Festival wait their turn. Next spring will mark 75 years of the festival.Celebrating its 75th year of showcasing young musical talent in Chatham-Kent, the Kiwanis Music Festival is gearing up for the 2020 milestone season.
Festival Chairperson and Kiwanian George Service spoke to The Chatham Voice, looking back on the festival, from the first event in Tecumseh Park 75 years ago.
"We have two Kiwanis members who participated in the very first event. Back then, it was called Music in the Park, and it was a one-day event which had individual soloists and school choirs come together and perform at the bandshell," Service noted. "It's not the current bandshell, it was the predecessor to the current bandshell in Tecumseh Park. One of those members is 90 years old."
The Kiwanis Club of Chatham is also celebrating a big milestone in 2020, with 90 years of service to the community, Service said. The music festival is the signature event for the Kiwanis Club, who have been involved with it from its beginning, under W. L. Alexander, Bill Sr., who chaired the festival, and later his son, Bill Jr., who also had that title.
"We still have a trophy and an award that we give out in the name of W. L. Alexander," the chairperson said.
Through the years, the number of kids involved has fluctuated, from up to 1,000, Service said, when many school choirs were involved, to the point they are at today, with a registration of about 300 youth.
And over the years, some very notable talent has emerged, and has come back to perform at Grand Concerts and other events in Chatham-Kent.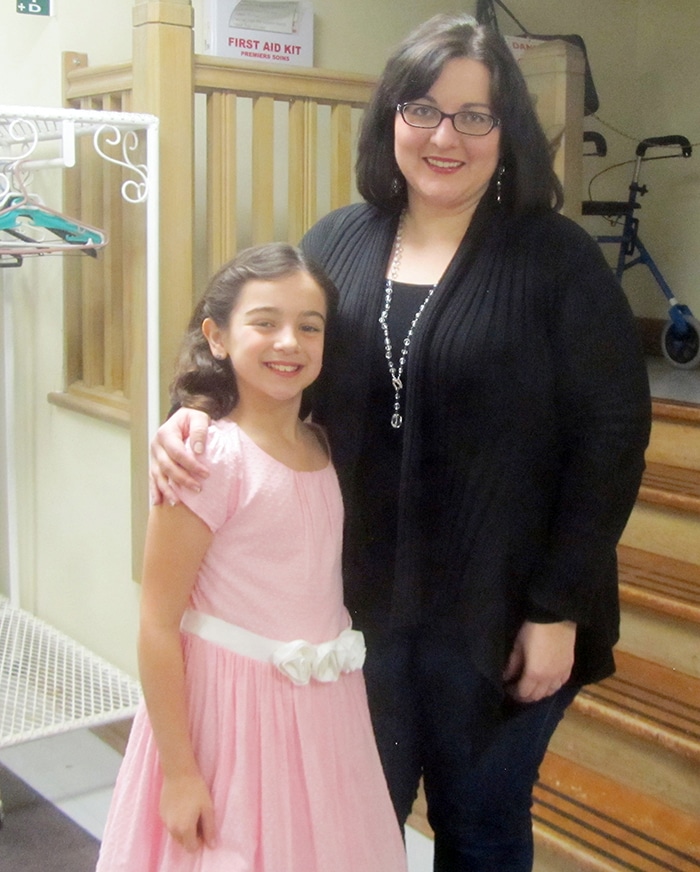 "One I can tell you about is Ben Smith, a concert pianist, based in Toronto now, who does concerts all over the world. He adjudicates in other areas. Another one is Heather Kosik, who came and did a workshop for us last year. She has gone on in the area of musical theatre, and last year, was one of the principal actors in The Music Man at Stratford," Service reminisced. "I can think back to David Sass, who I taught when he was in Grade 6, and he's an internationally renowned flautist, who last I heard, was playing with the Boston Pops Orchestra."
Service also mentioned Joel Verkaik, who is into baroque oboe and does concerts around the world. He said, though, you don't have to look farther than Chatham-Kent to see other successful Festival winners like Rachel Schwartz, who runs her own music school at the Brio Academy, and Christine Prosser, who teaches music locally with singing students who have earned accolades across the province.
The music festival is not unique to Chatham-Kent, with Kiwanis Clubs running them in many places, Service noted. He told the story of being in a small village in Newfoundland a couple of years ago while touring with his son. He had on his Kiwanis jacket and a store clerk in Trinity Bay asked him if his club did music festivals and told him she had participated in a Kiwanis Music Festival in St. John's when she was a youth.
There are many people in the community who remember being a part of the music festival when they were younger, and the great memories they have from that experience.
Festivals such as this one don't run themselves, and Service said it takes many volunteers who are generous with their time to keep it running smoothly.
"There are 23 active volunteers who form our music festival committee, which meets only three times a year; September, January and May. Each member has his or her responsibility," the chair noted. "Where we have it, and how many sites are open over how many days is determined by how many registrants we have. Our syllabus for 2020 is out now and registration opened Oct. 5."
He said the May meeting is a follow-up to the season to see what went right and wrong, and planning for the next year. A Grand Concert is held each year after the Festival.
Registration is done almost exclusively online and is taken up to Dec. 2. Students compete in junior piano, senior piano, classical voice, musical theatre, strings, other instrumental, church and community choirs, school orchestras and choral speaking.
Prosser, who is part of the Festival and organized the Homecoming Series last year, said approximately $7,000 in donations, and two additional 75th Anniversary events have been planned for this year.
"Each concert will highlight former prizewinners from past CKMF competitions. The first event will be a Valentine's Cabaret at Studio One on Feb. 15, featuring Xander Bechard, Victoria Kimmerly, Kadianne Webb and Matthew Holdaway.  The second concert, to be held at the Kiwanis Theatre on March 7, will see pianist Ben Smith and tenor Ryan Nauta returning to Chatham after their highly successful performances on last year's Homecoming Series, along with violinist, Jordan Clayton," Prosser explained.
Visit the Kiwanis Music Festival website, Facebook page, or e-mail ckmf75th@gmail.com for more information.