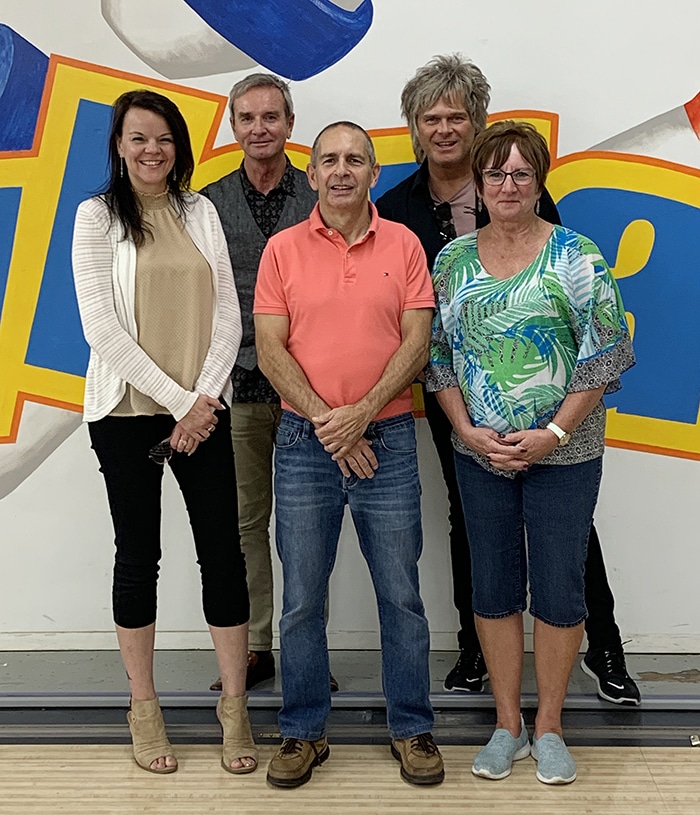 Jeff Burrows and the team behind the Bowling Stones fundraiser can't wait for Nov. 2.
The Tea Party drummer and brainchild of the event said teams have been signing up at a torrid pace for the fundraiser, as 21 are already committed. But there's room for more for a night of fun, funds and bowling.
For the first three years, proceeds from the event have benefitted the St. Clair College Scholarship Fund and Chatham's Outreach for Hunger. This year, Community Living Chatham-Kent will also benefit.
Burrows said the strong support to this point is a sign of the work of organizers, including Brenda Leclair of Outreach for Hunger, Bruce Cockburn of Bowlerama where the event takes place, and local citizen Paul Haslip.
"This year, we've done so much prep work. We're already at about three times the number of teams who took part last year," he said.
Burrows said the addition of Community Living has helped reinvigorate the event.
He added the night of bowling offers something different to fundraising, and he encourages non-bowlers to show up to enjoy the evening as well.
"Lots of small businesses support us and come out. Members of the community come out. It's just something different," he said. "Even if you aren't a bowler, you can come out. If the lights are dim and the music's playing, it's Rock 'n' Bowl. Come on out, participate in the draws and have a great time."
Support from the community is strong for the event, Burrows said.
"We do go to a lot of local establishments and ask for support, asking if they can put a team in or donate. We receive tons of raffle items," he said.
Sponsorship from LiUNA!625 helps make the event possible, he added.
Doors open Nov. 2 at 8:30 p.m.
For more information, including how to register a team, visit www.outreachforhunger.com.
Comments
comments