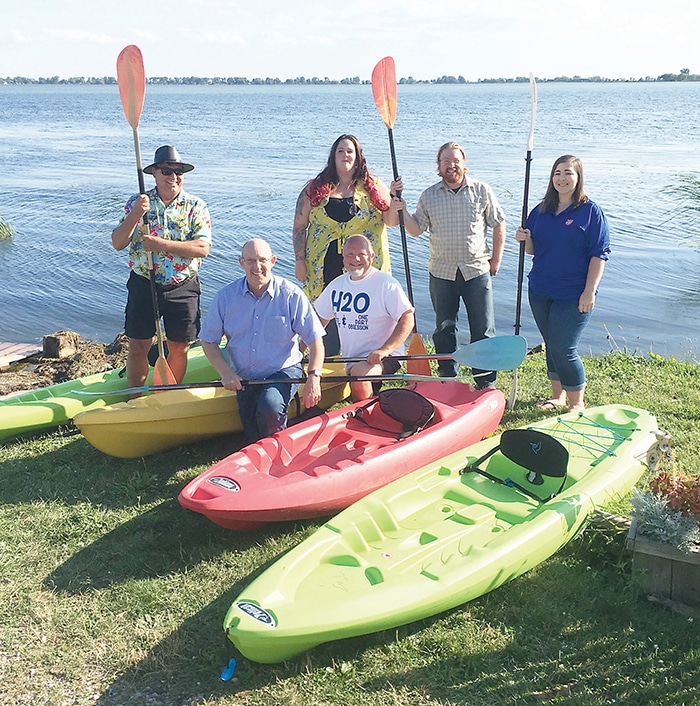 Mark Lucio of Shrewsbury Kayaks wondered how he could use his kayaks to raise money to help others.
He thought it would be a great idea if he could get a few friends together, and seek sponsors to help raise money for outreach food programs.
"Then I was thinking there are very few if any local events that happen on Rondeau Bay, so why not make an event that would appeal to everyone, not just water enthusiasts," he said.
So, on Aug. 24, participants and spectators alike are encouraged to come to the Shrewsbury dock at 10 a.m. to be part of Paddle 4 Hunger.
Lucio said if you can paddle it, bring it. And if you don't have anything to paddle, organizers will supply you with a vessel.
"If everyone reading this just picked up a pledge sheet or made a donation, we could help so many people and make for a new cool event for Rondeau Bay," he said.
Others have come on board to help organize and oversee the event, such as Coun. Trevor Thompson and Pastor Tim Joyce from Word of Life Church.
Pledge sheets are available at CKXS in Wallaceburg, Salvation Army Chatham, Maple City Bakery, Pizza Tonight, Chatham Pro shop, Yecks in Ridgetown, Bayside Brewery, Erieau Marina, and Shrewsbury Bait Shop.
Monetary and non-perishable food donations can be made as well. They can be dropped off at CKXS in Wallaceburg, Salvation Army Chatham, Word of Life Church (Blenheim) or Shrewsbury Bait Shop. For more information or for a pledge sheet, contact Lucio at the Shrewsbury Bait shop or 519 350-4518.
Comments
comments