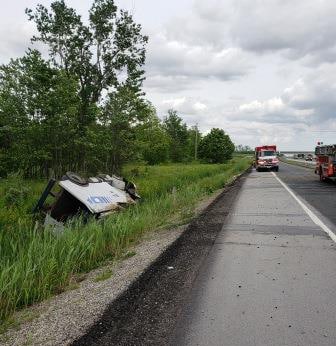 A Tecumseh man faces charges in the wake of a June 14 accident on Highway 401 in Chatham-Kent involving an armoured car.
OPP say the crash involved two vehicles and took place about 2 p.m. last Friday. The armoured truck left the roadway and rolled over, and both occupants had to be treated in hospital.
The driver of the other vehicle, a 61-year-old Tecumseh man, is charged with impaired driving and operation of a motor vehicle, causing bodily harm.
Comments
comments