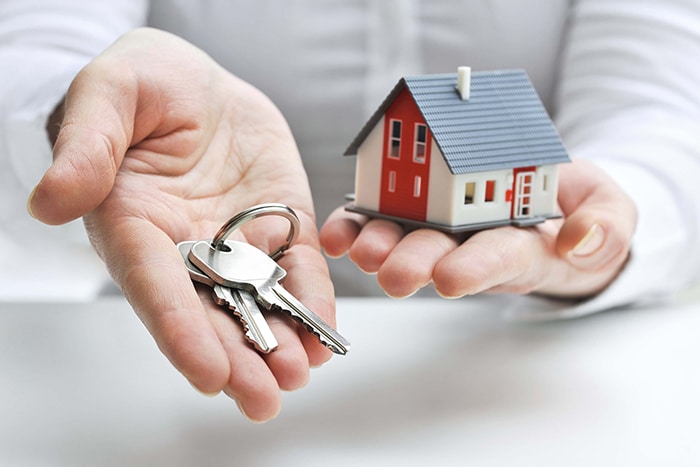 Home sales were down in April, but prices continued to climb, to the point the average sale price of a home in Chatham-Kent last month set a new all-time high.
A total of 113 homes sold in Chatham-Kent in April, which is down 6.6 per cent from April of last year, and just two sales off the 10-year average for the month.
Meanwhile, the average price for a home sold in April was almost $260,000.
Steve Carroll, president of the Chatham-Kent Association of Realtors, said a continued lack of inventory, coupled with high buyer interest, is driving up prices.
So far this year, local realtors have sold 352 residential units. That's down six sales from the same period a year ago.
But the problem with the local market is inventory, or lack of it. There are fewer homes to sell these days, a problem that's lingering.
There were 186 new residential listings in April 2019. This was an increase of 13.4 per cent on a year-over-year basis but was still a below-average result for the month.
A dearth of rental units is impacting inventory levels as well. Carroll said the vacancy rate in the area is close to zero.
"People have no place to go so they hesitate to put their home on the market," he said. "The result is 240 listings as opposed to the 600 we traditionally have at this time of the year."
With the lower inventory, quick sales and multiple bid situations, Carroll said real estate agents helping folks purchase a home can get as frustrated as the buyer.
"We go through the same situation they go through. You lose out on the bid and go through the whole process again. But there's really nothing we can do about that. It's the market," he said.
The average price of homes sold in April 2019 was a record $259,683, jumping 18.7 per cent from April 2018.
The more comprehensive year-to-date average price was $245,186, an increase of nearly 27 per cent from the first four months of 2018.
Carroll said even putting a price tag on a home is difficult in this ever-increasing market.
"You used to go back a couple of years and pull comparables (on prices of homes sold nearby). Now, you can't go back five or six months and compare. It's changing that fast," he said.
Carroll said the limited housing inventory has a huge impact. More traditional inventory levels at this time of the year are closer to 600 units.
"This makes the situation even worse. So many people are chasing so little," he said. "There's not much to choose from. There are quite a few situations of multiple offers. It's sometimes frustrating for buyers as they constantly have to compete for homes."
That can result in multiple offers on one home, with some being sold above asking price.
Carroll said the style of home or the location are not as important these days as price point.
"At $150,000 to $250,000, that's where the biggest demand is. The most potential buyers are shopping in that range," he said. "This results in a lot of multiple offers.
"It's good for sellers, however. Anything nice is not staying around very long," he said.
That can be a matter of days, sometimes less.
Carroll said there is still a lot of out-of-town money coming into Chatham-Kent to purchase homes.
"They're coming from Toronto and the Golden Horseshoe. They have sold their home in that area for numbers that far exceed ours," he said. "They come here with a pretty positive cash flow situation."
In a lot of cases, they are also downsizing. That can have them running right up against local first-time buyers.
"It is difficult for people who have always lived in Chatham who are looking to buy their first home. They're looking at a price point that's a lot higher than it was even a year and a half ago," Carroll said.
Higher prices mean higher mortgages for the first-time buyers.
In terms of providing advice to clients on what price to place on a bid, Carroll said it can be difficult.
"If it's something they're looking for and they've missed out on two or three homes and they realize the ones they missed out on were sold for over asking, it (making an offer above the listed price) is something they have to look at," he said. "But we have to remind them to look at it from where they want to be and from the mortgage point of view."
Going above list price is one thing. Having the funds and the mortgage to support the move is another.
Despite the tight conditions and dealing with out-of-town money, Carroll said first-time buyers are still in the right market.
"We're still probably one of the most reasonable markets round," he said.
The lack of inventory and the high interest in what's available in the hot zone between $150,000 and $250,000 likely won't change overnight, Carroll said. In fact, he thinks it would take some kind of drastic occurrence to alter the current market conditions.
"And we don't see anything on the horizon that will negatively impact the market," he said.